Credit Suisse execs to cut their bonuses 40% after shareholder backlash
Published time: 14 Apr, 2017 10:47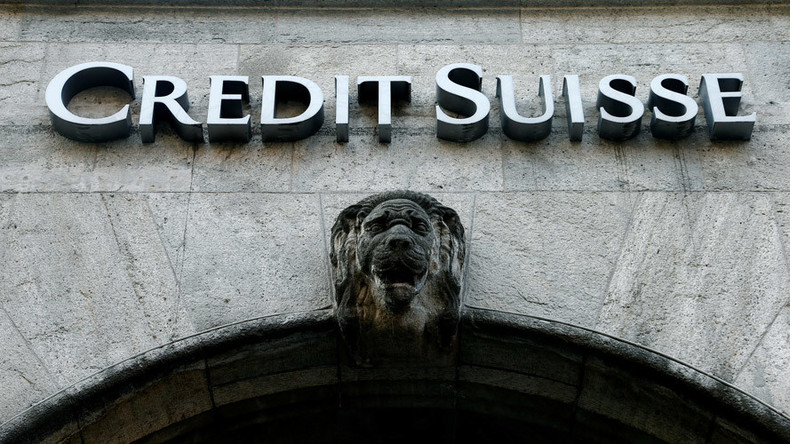 Swiss multinational bank Credit Suisse is planning to slash bonuses for its top management by 40 percent following harsh criticism from shareholders over plans to make $78 million in payouts despite heavy losses.
The board of directors also offered to keep executives' salaries at the same level as 2015 and 2016. Switzerland's second-largest bank has posted two straight years of losses.
The decision to cut variable compensation for the top managers reflects "the total confidence" they have in fixing the bank's fortunes, according to Credit Suisse Chief Executive Tidjane Thiam.
"My highest priority is to see through the turnaround of Credit Suisse which is under way. I hope that this decision will alleviate some of the concerns expressed by some shareholders and will allow the executive team to continue to focus on the task at hand," Thiam wrote in a letter to shareholders.
Credit Suisse did not specify the exact amount of the new bonus package.
The banks' investors are due to vote on the decision at the annual meeting scheduled for April 28.
Under Swiss law, what public companies pay their executives must be approved at the shareholder annual general meeting, which has the power to veto any proposal.
The power of veto was introduced after a national referendum four years ago, has not been forced on big corporations so far.
Investor advisers Institutional Shareholder Services (ISS), Ethos and Glass Lewis, had reportedly told shareholders to oppose part or all of the payments. The advisory firms are highly influential, and their recommendations are widely followed when shareholders cast their votes, Reuters reports.