Oil edges up as Saudis reported to back extension of production cuts
Crude surged on Wednesday, putting oil prices on track for their longest winning streak since August 2016 on reports Saudi Arabia will back extending output reductions.
Read more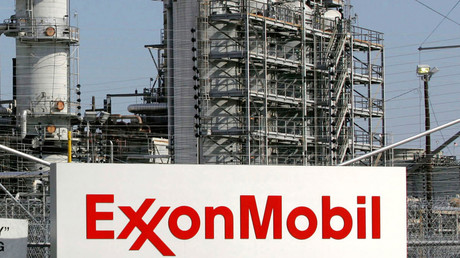 Brent crude futures were up 29 cents, or 0.52 percent at $56.52 per barrel. US West Texas Intermediate was trading up 25 cents, or 0.47 percent at $53.65.
On Tuesday, Bloomberg quoted a person familiar with the kingdom's internal discussions that the Saudis are likely to back extending the curbs to end a three-year oil glut. However, the final decision hasn't been made, the source said.
Saudi Arabia has made significant cuts, slashing production by 4.5 percent since late 2016 despite a slight growth in March to 9.98 million barrels per day (bpd).
"Saudi Arabian production reduction appears to be ahead of forecast and gave oil a boost," said Jeffrey Halley of futures brokerage OANDA in Singapore, as quoted by Reuters.
OPEC is scheduled to meet on May 25 to discuss whether to extend output cuts of 1.2 million barrels per day for another six months.
Russia, Mexico, Kazakhstan and several other non-OPEC countries have agreed to curb their production by 600,000 barrels per day. Russia has pledged half of the cuts.
However, prices are dragged down by information from the United States, where both production and inventories are rapidly growing.
US crude production is set to grow to 9.9 million bpd in 2018, from 9.22 million bpd this year. American stocks rose to a record 535.5 million barrels this month.