Russia slaps Facebook with 'Google Tax'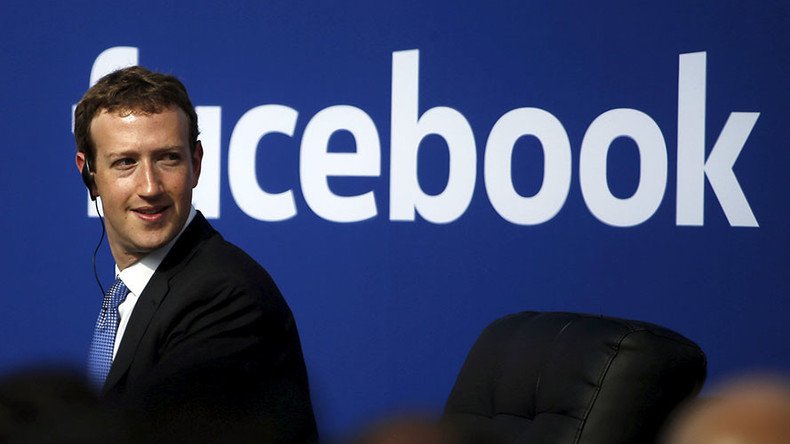 Social media giant Facebook has joined the list of IT firms registered with Russia's Federal Tax Service as a foreign company selling electronic content in Russia.
Beginning April 25, the California-based company will start paying 18 percent value added tax (VAT), known as the 'Google tax' in Russia, reports business daily Vedomosti.
Over a hundred foreign corporations have already registered in Russia. They include Google, Apple, Microsoft, LinkedIn, Netflix, Bloomberg, the Financial Times, and Turkish payment service provider Payby.me. English professional football club Chelsea, also had to register due to video content distribution.
Roughly half of the registered firms sell software and computer games with 30 percent of corporations distributing music content as well as movies and books, according to an official as quoted by the daily.
About 15 percent of the registered companies are trading platforms and online booking services, with several firms providing assistance in search systems.
The tax was approved by the Russian parliament last summer and came into force on January 1. It is levied on providers of domain names, video games, music, e-books and other goods and services on the internet.
According to the government, the new tax is similar to VAT imposed by the European Union, Japan, and South Korea on providers of online content. The state budget will reportedly get up to ten billion rubles (nearly $174 million) out of the levy annually.
In an attempt to adjust to the tax, some corporations have increased prices on the online content they sell, transferring the costs to Russian consumers. Last year, Google raised the cost of its Google Drive services by 18 percent.
READ MORE: Russia losing patience with Google over non-compliance with antitrust ruling
Online game developer Wargaming has said its players won't bear the burden of the tax.
You can share this story on social media: