Samsung heads for best quarterly profit in over 3 yrs, up 48%
Published time: 7 Apr, 2017 11:17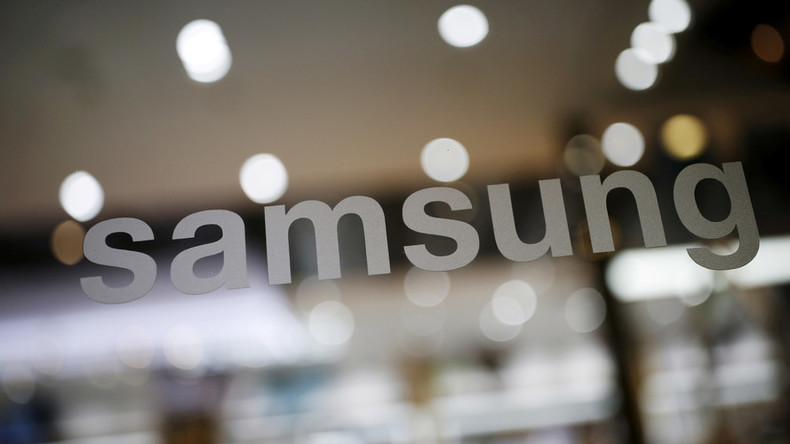 The South Korean technology firm Samsung on Friday projected its best quarterly profit in more than three years, beating analyst expectations. The report is a counter to the company's costly failure last year with the fire-prone Galaxy Note 7 device.
According to Samsung, operating profit for the first three months of this year is estimated at 9.9 trillion won ($8.7 billion), up 48 percent from a year earlier. Revenue rose 0.4 percent to 50 trillion won ($44.1 billion).
The strong comeback was a result of booming sales of memory chips and flat-panel displays, Samsung said.
"The semiconductor business was likely the main driver for earnings," an analyst from Heungkuk Securities Lee Min-hee told Reuters. He added that sales of mid-to-low tier smartphones also helped the mobile business remain profitable.
Memory chips and flexible displays accounted for about 68 percent of Samsung's operating profit in the final quarter of 2016. Previously, the smartphone business was the company's main contributor.
Investors and analysts expect Samsung to report its best quarterly profit in April-June and regain its global market leadership due to the new Galaxy S8 smartphone. Some say the S8 could set a new first-year sales record.
"We are very positive about the new phone. It will give a big boost to Samsung's earnings from the second quarter," analyst from IBK Securities, Lee Seung-woo told the Financial Times.
The South Korean firm's Galaxy Note 7 smartphone was plagued with problems. Samsung was forced to recall it late last year after reports of the device overheating and exploding.
Samsung's reputation took a bigger hit as a result of a corruption scandal which has gripped the company and South Korea.
The scandal involves Vice Chairman Jay Y. Lee and several top executives accused of bribery and embezzlement. It led to the suspension of President Park Geun-hye for allegedly receiving bribes.
Lee was arrested in February and appeared in a Seoul court on Friday. He denies any wrongdoing.
The court is expected to deliver a verdict by the end of May.