Banks won't quit France if it's out of euro – Le Pen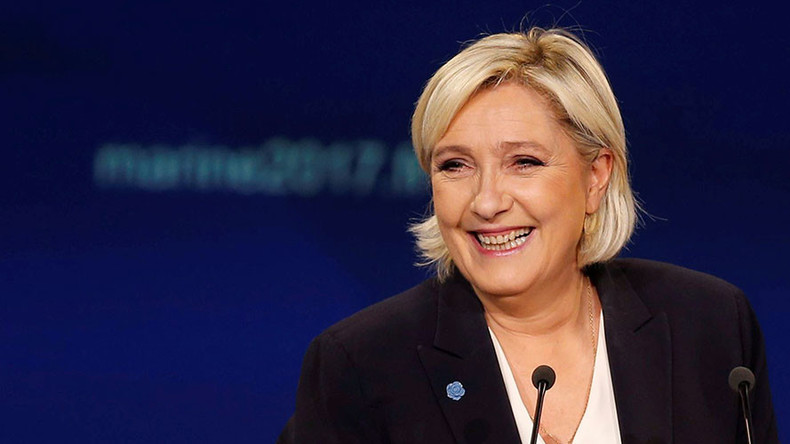 French presidential candidate Marine Le Pen who's known for her anti-euro stance said on Tuesday investors won't pull their money from France if it gives up the EU single currency.
Read more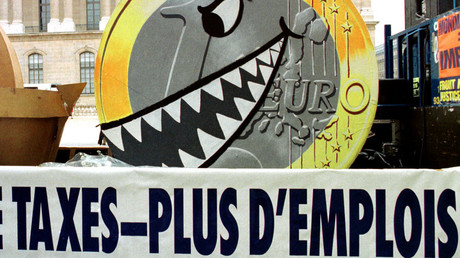 "There's so much liquidity in the world that they are not going to pull their chips out of France, above all when France will once again be back on the road to economic growth," she told French Sud Radio and TV channel Public Senat.
According to Le Pen, investors "are worried because they know they will no longer be able to make the profits they made previously."
"The world has changed, and that's what's worrying them. The world is moving away from free trade and laissez-faire policy," she added.
The 48-year-old candidate said she will negotiate to restore French national sovereignty and will call a referendum where French voters would decide on the EU and euro membership.
Le Pen who has promised to take France out of what she called "the prison" of European Union politics earlier warned of a so-called 'Frexit' if the EU doesn't transfer powers back to Paris.
During Sunday's political rally in Bordeaux she said the euro currency was like a knife in the ribs of the French people. The politician has pledged to restore the national franc currency if elected.
"We are at the mercy of a currency adapted to Germany and not to our economy. The euro is mostly a knife stuck in our ribs to make us go where others want us to go," Le Pen said.
The leader of the National Front has promised to curb migration, expel all illegal migrants and restrict certain rights now available to all residents (including free education) to French citizens.
Opinion polls suggest Le Pen will make it through the April 23 first round vote but will lose the May 7 run-off.