Trump tells American firms to look for China alternatives ahead of first meeting with Xi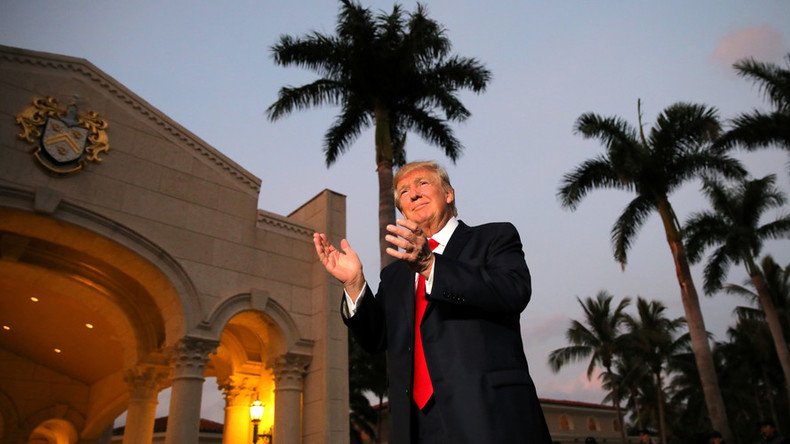 US President Donald Trump has warned American businesses they may be forced to cut ties with China. Next Thursday President Trump will have his first meeting with Chinese President Xi Jinping. Businesses and experts are warning Trump of a possible backlash.
"The meeting next week with China will be a very difficult one in that we can no longer have massive trade deficits and job losses. American companies must be prepared to look at other alternatives," Trump tweeted.
Trump will host the Chinese President at his country club in Florida. The two leaders will "discuss global, regional, and bilateral issues of mutual concern," the White House said in a statement.
Beijing responded to Trump's harsh rhetoric quite neutrally.
On Friday, China's Vice Minister of Foreign Affairs Zheng Zeguang repeatedly emphasized that "both China and the US attach great importance to the upcoming presidential meeting."
The countries "hope for a successful meeting so that a correct direction will be set for the growth of bilateral relations," he added.
General Electric CEO Jeff Immelt has warned Trump about the importance of trade with China.
"The country loses if we don't trade. The relationship with China is key. If you give up on trade, you give up on the best lever that the president of the United States has in negotiating around the world. I just think that President Trump is too smart to give up on that," he said, as quoted by Reuters.
Experts have warned that threats from the Trump administration could backfire.
"This is a very dangerous way to start the meeting," said Amy King, a senior lecturer at Australian National University and expert on Chinese foreign relations, as quoted by the Guardian.
"Trump needs to recognize there is very little he can do in terms of getting China to yield by threatening high tariffs, and they would simply have a backfire effect on the US economy," she added.
Trump is known for his tough stance on China. He has appointed a longtime China critic Peter Navarro as the head of a new national trade body, the White House National Trade Council.
Navarro has written books like The Coming China Wars and Death by China. In a preamble to one of his books, he wrote: "help defend America and protect your family - don't buy 'Made in China.'
You can share this story on social media: