Beijing seeks to avoid trade war with Washington
Published time: 15 Mar, 2017 09:58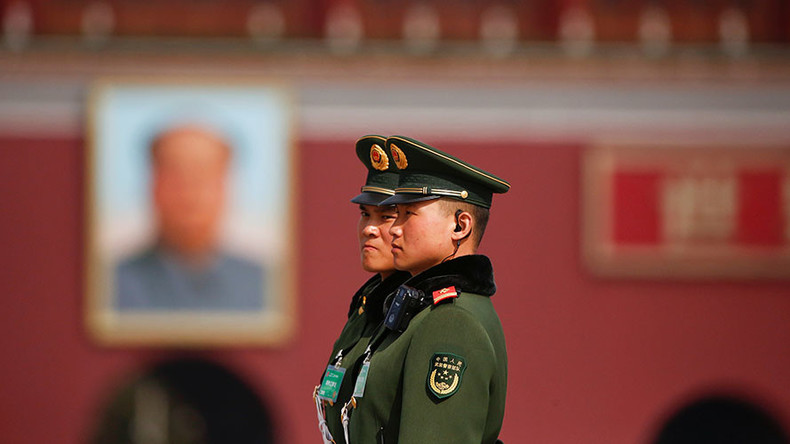 Chinese Premier Li Keqiang said on Wednesday that Beijing does not want to see a trade war with the United States, adding the sides could overcome their disagreements and achieve common ground.
"We do not want to see any trade war breaking out between the two countries. That would not make our trade fairer," Li said at the annual meeting of China's parliament.
He added the relationship is crucial not just for China and the US, but also for regional and global peace, security and stability.
"We may have different statistical methods, but I believe whatever differences we may have we can all sit down and talk to each other and work together to find solutions."
The premier said issues that cannot immediately be solved should be "shelved" for the time being.
The comments come as US President Donald Trump and Chinese President Xi Jinping are reported to meet in Florida next month.
Concerns have been growing over the risk of a trade war between the world's two biggest economies.
Trump has repeatedly criticized China's trade practices and threatened to impose punitive tariffs on the country's imports. He argued many Chinese policies were unfair, pointing to Beijing's currency manipulation, theft of trade secrets, hacking, lax labor and environmental regulations.
READ MORE: 'If trade stops, war starts,' warns Alibaba founder Jack Ma
Last year, the United States trade deficit with China reached $347 billion, and Trump has promised to close that gap, which he has also attributed to China's rigged currency exchange policies.
The US President has not followed through on his promises, and in a recent phone call with Xi, Trump honored the One China policy, acknowledging Beijing's position that there is only one China, of which Taiwan is a part.
Premier Li also said that China-US relations are founded upon adherence to the One China policy.
He said Beijing was willing to make its state-run economy more accessible for foreign investment despite "frictions in trade and investment."
"China will continue to open to the outside world," he said, adding "We welcome other partners to share with us in the development opportunities of China."