Trump's tough trade talk could lead to 'cycle of retaliation' between US & China
Published time: 28 Dec, 2016 10:22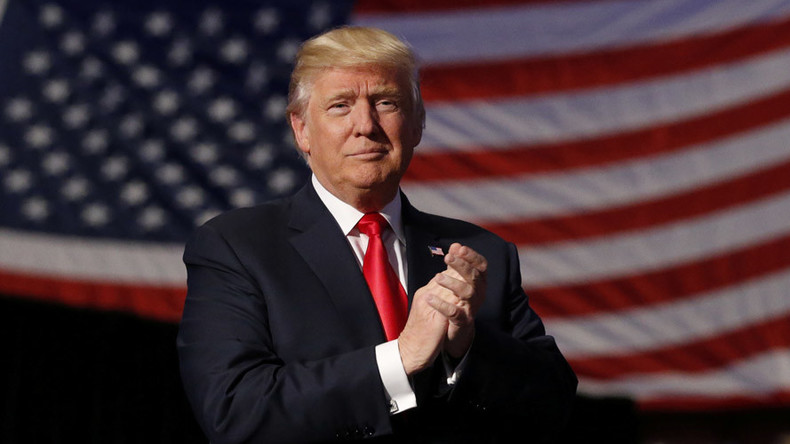 The United States and China are likely to fall into a "cycle of retaliation" on trade in 2017 if the incoming president Donald Trump turns his words into action, an economist has predicted.
According to China Beige Book's chief economist Derek Scissors, Trump may start with something like hiking tariffs on Chinese steel.
"But then China retaliates. Then the Trump people don't like that, and they retaliate, and we get a spiral," Scissors told CNBC.
"Then we have the question: in a year where there's going to be a Communist Party Congress, how does China respond? Do they keep themselves under control?" said the economist. The previous Congress was in 2012.
Scissors added that Beijing is unlikely to devalue the yuan further, as it will cause cash outflows and provoke other countries.
Last week, Trump appointed longtime China critic Peter Navarro as the head of a new national trade body, the White House National Trade Council. Navarro has written books like The Coming China Wars and Death by China. In a preamble to one of his books he wrote: "help defend America and protect your family - don't buy 'Made in China.'
Donald Trump has taken a tough line on China since winning the US presidency in November. Besides attacking China on Twitter, Trump angered Beijing by talking to the Taiwanese president.
Trump is yet to take office, but the world's two largest economies have begun to trade blows.
Last Friday Chinese e-commerce giant Alibaba was included in the US list of "notorious markets" for its alleged sale of counterfeit goods. Alibaba Group President Michael Evans has doubted whether the decision was "based on actual facts or influenced by the current political climate."
China was quick to respond by slapping US automaker General Motors with a $29 million antitrust penalty.
The Beijing-run Global Times newspaper has warned that if Trump starts a trade war with China, it would have consequences.
"The new president will be condemned for his recklessness, ignorance, and incompetence and bear all the consequences. We are very suspicious the trade war scenario is a trap set up by some American media to trip up the new president," the newspaper said.