Beijing threatens retaliation against US companies if Trump starts trade war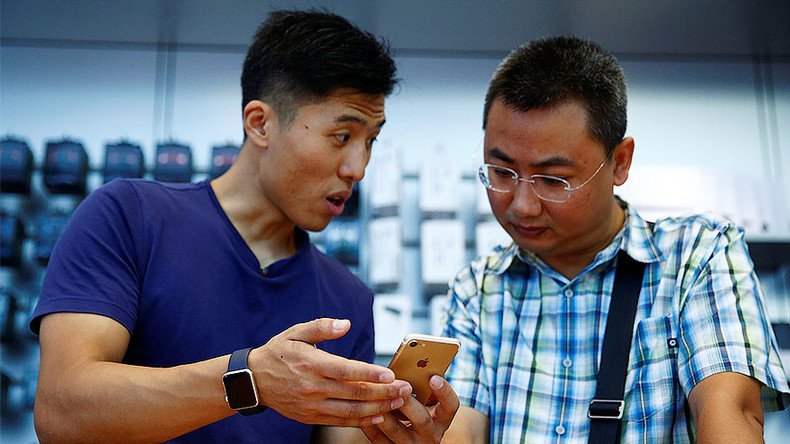 American businesses in China will suffer if US president-elect Donald Trump fulfills his promise to levy huge tariffs on Chinese goods, a state-run newspaper warns.
"A batch of Boeing orders will be replaced by Airbus. US auto and iPhone sales in China will suffer a setback, and US soybean and maize imports will be halted. China can also limit the number of Chinese students studying in the US," said an opinion piece in the Beijing-run Global Times newspaper, quoted by CNBC.
During his election campaign, Trump said he would consider imposing a 45 percent tariff on Chinese goods. "They're devaluing their currency, and they're killing our companies. We are letting them get away with it, and we can't let them get away with it," Trump said in January.
The Chinese newspaper added that in 2009 Barack Obama's administration imposed a 35 percent tariff on Chinese tires. In a tit-for-tat response, Beijing hiked tariffs on US car parts and chicken.
The paper added that Trump was a "shrewd businessman" and unlikely to start a trade war with China, but said if he does so, it would have consequences.
"The new president will be condemned for his recklessness, ignorance and incompetence and bear all the consequences. We are very suspicious the trade war scenario is a trap set up by some American media to trip up the new president," the Global Times said.
On Sunday, Trump talked by phone to Chinese President Xi Jinping. According to Trump's transition team, the leaders established a clear sense of mutual respect for one another, and "will have one of the strongest relationships for both countries moving forward."
You can share this story on social media: