Tesla's new investor may open the door to China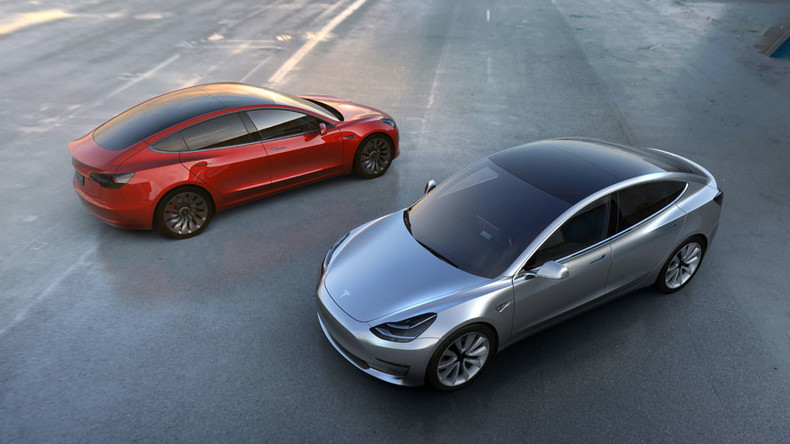 Chinese technology giant Tencent Holdings has purchased a five percent stake in US electric carmaker Tesla for $1.78 billion, according to the US regulatory filing released on Tuesday.
Tesla has gained a deep-pocketed ally just ahead of the launch of its mass-market Model 3, which is due to go on sale in the US later this year.
The automaker's shares jumped 2.7 percent on the news to $277.45 per share.
Analysts say that Tencent, best known for its WeChat messaging application, may help Tesla sell and even build vehicles for the Chinese market, which is currently the world's largest.
"It certainly is a strong chess move for Tesla," said Jeff Schuster, senior vice president of forecasting for researcher LMC Automotive, as quoted by Reuters. Schuster cited the possible help in navigating the Chinese market as well as a significant cash inflow.
The deal boosts Tencent's presence in an emerging investment sector that includes self-driving electric cars. This new market segment may trigger the newest means of transportation, including automated ride-sharing, delivery services, and some extra services as infotainment or e-commerce.
"I think Tencent likely wanted exposure to a company that was growing very quickly in electric and autonomous vehicles. We think the autonomous mobility as a service market could be $10 trillion in gross sales globally by the early 2030s, and companies like Tesla or Baidu could take a cut of that," said Tasha Keeney, an analyst on the ARK Industrial Innovation, whose top holding is Tesla, as quoted by CNBC.
Chinese tech giants, including Tencent, Alibaba, and Baidu, have recently been attracted by new technologies, seeing them as a source of new revenue streams and an opportunity to create new business models.
READ MORE: Elon Musk revs up plans for LA underground car tunnel
"Glad to have Tencent as an investor and adviser to Tesla," Elon Musk tweeted on Tuesday, giving no details what he meant by "adviser."
In a separate tweet, Musk noted that Tesla had "very few" Model 3 orders from China, where the car has not been formally introduced.