Beijing seeks to discipline domestic firms over fake trade data
Published time: 28 Mar, 2017 10:38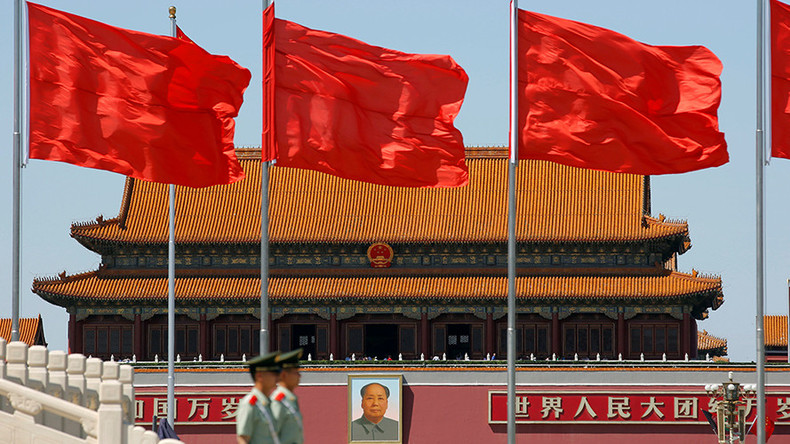 China's customs administration announced on Tuesday it will punish companies for reporting false business data. The warning comes as Beijing attempts to curb a massive capital flight.
According to the statement, companies considered "discredited" may be subject to more stringent inspections when applying for government tax rebates, or see an impact on their import or export quotas. Company representatives may be restricted from traveling abroad.
The General Administration of Customs said that only when discredited firms pay a high economic price they "won't dare to be dishonest."
Companies will be punished for various infractions including smuggling goods, tax avoidance, fraudulent company registration information and fake trade data; said Customs Bureau Vice Minister Li Guo.
"In order to combat false trade data, these joint disciplinary measures will be applied to companies that report fake trade data, which leads to statistical distortions," said Li.
Last month, Chinese regulators revealed some firms which have reportedly used false documentation and fabricated trades to transfer money out of the country. The regulator said it had broken up an underground banking operation that conducted $3.7 billion in illegal foreign currency transfers.
Experts say Chinese firms have used fake trade invoices as a way to move money offshore and avoid China's strict capital controls.
The accelerating outflows contributed to a weakening Chinese yuan, which fell 6.5 percent against the US dollar last year.
The government has taken restrictive measures limiting cash withdrawals abroad as foreign exchange reserves unexpectedly fell below the $3 trillion level in January for the first time in nearly six years.
Chinese nationals have been moving their money offshore over fears of a weakening economy, certain investments were safer outside the country.