Beijing cracks down on 'ant moving' underground banks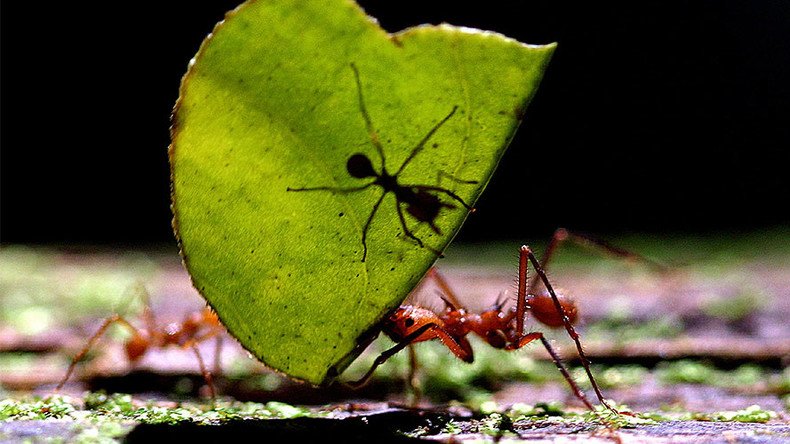 Chinese regulators said they've broken up an underground banking operation that conducted $3.7 billion in illegal foreign currency transfers. The move comes as Beijing attempts to curb massive capital flight.
The State Administration of Foreign Exchange (SAFE) said it had investigated six companies suspected of illegal FX transfers in the southern Chinese city of Shenzhen.
According to the regulators, other firms were found to have used false documentation and fabricated trades to transfer money out of the country.
The authorities in particular cracked down on 'ant moving' strategies whereby large sums of money were transferred out of China in small portions to avoid detection.
"Underground banking has become a major channel used for money laundering and illegal cross-border transfer of funds," said the Ministry of Public Security.
"It creates an enormous black hole of funds, severely disrupting normal financial supervision and endangering the economic safety of the nation," it added.
Last year Chinese police busted more than 380 underground banks, involving more than $131 billion (900 billion yuan). More than 800 suspects were arrested.
Chinese regulators have intensified their fight against irregularities in the foreign exchange market, following the acceleration of capital flight.
The government has taken restrictive measures limiting cash withdrawals abroad as foreign exchange reserves unexpectedly fell below the $3 trillion level in January for the first time in nearly six years.
Chinese nationals have been moving their money offshore over fears of a weakening economy and with confidence that investments were safer outside the country.
To bolster the bond market and attract more foreign investment SAFE allowed foreign investors in the country's interbank bond market to trade derivatives for the first time.
The head of SAFE Pan Gongsheng said this week China's foreign exchange market was relatively stable and cross-border capital flows were becoming more balanced.
You can share this story on social media: