Qatar increases UK investment despite Brexit
Published time: 27 Mar, 2017 15:14
Edited time: 27 Mar, 2017 15:15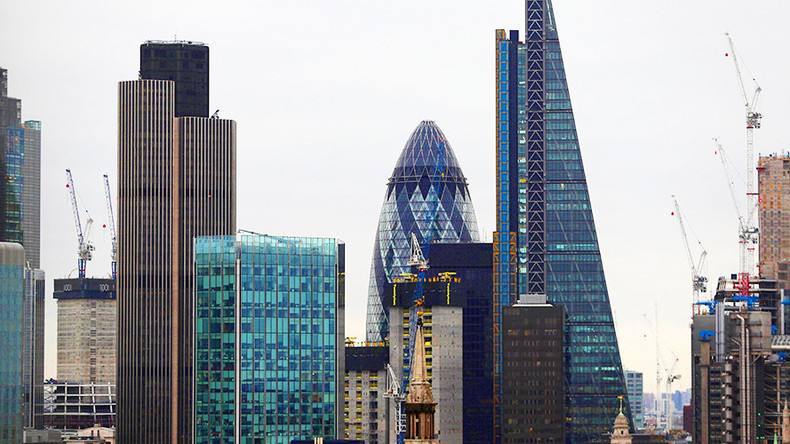 The Qatar government is to invest £5 billion ($6.3 billion) in the UK over the next five years, deepening trade ties with Britain as it prepares to leave the European Union.
"Qatar will invest £5 billion in the UK over the next three-five years," Finance Minister Ali Sherif al-Emadi said during a visit to London for a Qatar-UK business forum on Monday.
The announcement comes two days before Prime Minister Theresa May plans to start the formal EU exit proceedings by invoking Article 50 of the Lisbon Treaty.
"Qatar has great confidence in the UK, and this confidence will be demonstrated in the additional investments we will make over the next decade," said Qatari Prime Minister Sheikh Abdullah bin Nasser bin Khalifa Al Thani, who heads the delegation of over 400 officials and business executives.
Earlier, the head of the country's sovereign wealth fund said he still saw opportunities to invest in Britain after it quits the bloc.
The emirate has a significant stake in keeping the British economy and asset prices strong during and after Brexit. Qatar accounts for 90 percent of Britain's imports of liquefied natural gas.
READ MORE: UK to demand EU pays back £9bn after triggering Brexit talks – govt sources
Qatari investors put billions into Barclays bank during the 2008 financial crisis and have created a stock and property portfolio worth over $50.27 billion (40 billion pounds) over the last decade.
"Qatar doesn't see Britain leaving the EU as impacting their relationship, and it may be an opportunity for it to be stronger," said Rachel Pether, an adviser at the Sovereign Wealth Fund Institute.
Britain, in turn, plans to double the amount of export finance available to support trade with Qatar to £4.5 billion ($5,67 billion), according to UK Trade Minister Liam Fox.
READ MORE: Crashing pound putting families' post-Brexit living standards at risk
"No trade between the UK and Qatar should fail for lack of finance and insurance, that is why the UK government can give buyers and sponsors in Qatar attractive long-term finance to make sourcing from the UK more competitive," he told the Qatar-UK business forum.