South Korea accuses China of trade retaliation in response to US missile defense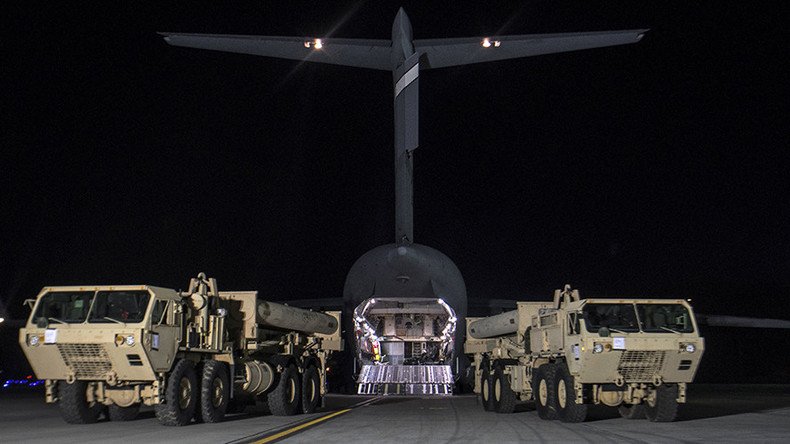 Seoul has complained to the World Trade Organization (WTO) that Beijing is retaliating against South Korean companies in response to the country deploying a US anti-missile defense system.
"The South Korean government appealed to the WTO service council to determine if Chinese measures on South Korean tourism and retail businesses conflicts with WTO regulations," South Korean Trade Minister Joo Hyung-hwan said on Monday.
The complaint isn't regarded as legal action, as it is more a request for the organization to check if China is upholding trade agreements fairly, according to an unnamed trade ministry official, as quoted by Reuters.
Seoul claims Beijing has been taking punitive measures against South Korean corporations after the country agreed to deploy the Terminal High Altitude Area Defense (THAAD) system.
THAAD is aimed at deterring missile launches from North Korea, according to the officials from South Korea and the US.
However, China has raised concerns over the system, as its powerful radar may penetrate into its territory. Beijing also says it will do nothing to ease tension on the Korean peninsula.
READ MORE:Chinese exports fall most since 2009 amid fears of US trade war
The dispute may have an enormous impact on South Korea's economy as China is the country's biggest trading partner. As a result, China has ended group tours to South Korea, which has already seen a sharp decline in Chinese tourists in its shopping districts.
Beijing has also shut nearly two dozen retail stores belonging to South Korea's Lotte Group and suspended almost all music concerts and shows starring Korean actors or singers.
The Chinese authorities deny the restrictions are connected to the THAAD deployment.
READ MORE: China opens WTO complaint about US & EU antidumping duties
To mitigate the pressure on the country's businesses, Seoul has offered cheap loans and extended deadlines on existing debt.
"The Chinese government may not admit they took retaliatory measures against the THAAD decision, but we have to point out the possibility. We are collecting evidence and will also deal with issues that South Korean companies are treated unfairly in China," the minister stressed.
You can share this story on social media: