Crowded paradise: visitor boom strains New Zealand's tourism infrastructure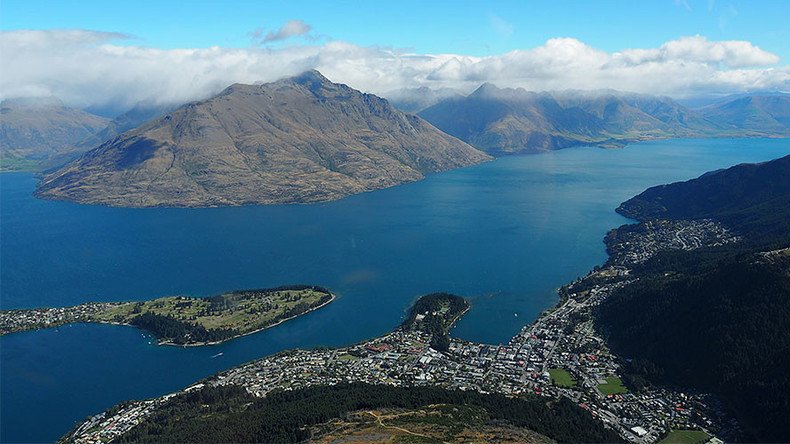 With another record-breaking year for tourism in New Zealand, the influx of foreign visitors and the lack of capacity are putting the country's infrastructure and environment under pressure.
In 2016, about 3.5 million visitors flocked to the country which was a 16 percent increase on the previous year. Tourism numbers are forecast to reach 4.5 million by 2022, almost matching New Zealand's current population of 4.7 million.
Government research last year identified a possible shortage of more than 4,500 hotel rooms by 2025, even after taking into account existing construction plans for about 5,200 new rooms.
Hotel occupancy in Auckland - the most popular destination for international travelers - averages 94 percent in February and about 86 percent over the year.
The overloading is fueling concerns a bad tourist experience will harm New Zealand's clean green image and crush the industry that earned $10 billion from international visitors last year.
"If we don't fix these things and look to the long term, we'll be putting a cap on our own growth," Quinton Hall, chief executive officer of one of New Zealand's biggest adventure tourism operators Ngai Tahu Tourism, told Bloomberg.
"We've got a natural cap on our peak period right now because we just don't have the accommodation in New Zealand. Even if they wanted to come, they couldn't find anywhere to sleep," he said.
A recent survey by Tourism New Zealand showed that almost one in five New Zealanders worries that the country is attracting too many tourists. Road accidents and traffic congestion were the top concerns, followed by overcrowding, a lack of infrastructure and environmental impact.
While tourist influx means higher costs for infrastructure, waste removal, cleaning campgrounds and other expenses, there's growing resentment that the money for these services comes mainly from New Zealand taxpayers.
This week regional councils estimated that $982 million needs to be spent on tourism infrastructure to keep pace with demand. The government has disputed that figure, allocating just $12.2 million. But the councils are crying out for more, saying tourism annually brings $806 million to the government's coffers in sales taxes alone.
You can share this story on social media: