Tiny NZ town swamped with bids from all over world after sending out call for new residents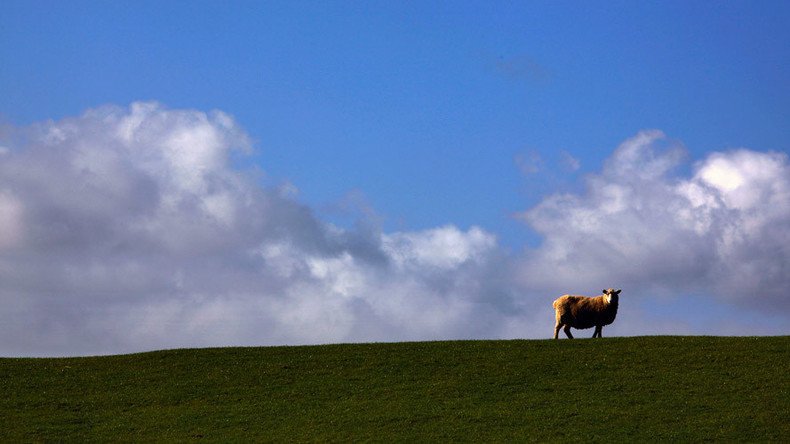 The mayor of a New Zealand town failing to deal with low unemployment and affordable housing has cried out for help, inviting newcomers from other cities and abroad. Thankfully, his plea has been answered by thousands worried about the town's plight.
The mayor of the South Otago town of Kaitangata, located 10 kilometers from the city of Balclutha, received more than 5,000 messages by phone, email, and social media from people all over the world interested in starting a new life in his city, which promises an attractive range of perks, local media reported.
The town's population of only 800 people has long been struggling to fill job openings and find owners for the good quality houses built in the area that currently stand vacant.
The proposal was explicitly outlined in a prospectus, drawn up by local activists in a bid to increase the town's population density. Consequently, thousands of people from all over the world are apparently packing up and getting ready to go.

"When I was unemployed and had a family to feed, the Clutha gave me a chance, and now we want to offer that opportunity to other Kiwi families who might be struggling," Bryan Cadogan, mayor of the Clutha district that includes Kaitangata, told the Guardian.
Clutha district in the South Island has youth unemployment of 2, not 2% – just two unemployed young people

— Shaun Holt (@drshaunholt) June 30, 2016
The offer applies to non-Kiwi citizens as well, providing that they are eligible for a visa.
A house and plot of land in the town are available for 230,000 NZD (nearly $164,000), according to the prospectus.
The tiny town of Kaitangata has too many jobs and not enough people to fill them and is offering house and land packages of $230k

— Paul Henry (@PaulHenryShow) June 30, 2016
People from Syria, Poland, the US, and Britain have demonstrated especially high interest in the offer.
Oh kia ora! NZ town of Kaitangata, with too many jobs and cheap houses, seeks workers - making headlines in Brasil https://t.co/6dM7SZOttX

— Laura McQuillan (@mcquillanatorz) June 30, 2016
"We've been getting smashed. It has perked the spirits of the locals up hugely, we don't know how to deal with this, we're unprepared," the mayor said.
Third-generation dairy farmer Evan Dick, who is taking part in the initiative, has been "overwhelmed" by the scope of interest.
"It's gone nuts. A mother and her two children just flew in. I took them to their section and the look on her face was magical. 'Is this all ours?' I can already see positivity and vibrancy flowing through the town. Who would have thought Kaitangata would ever be on the world map?" Dick said, according to the Guardian.
The Kaitangata Promotions group, which stands behind the project, consists of local residents trying to develop their town. They are planning to hold a meeting with community groups and businesses to decide on the campaign's next steps on Monday, July 4.
You can share this story on social media: