Mexico looks to increase Russian, EU trade with NAFTA uncertainty
Published time: 14 Mar, 2017 10:35
Edited time: 28 Mar, 2018 13:39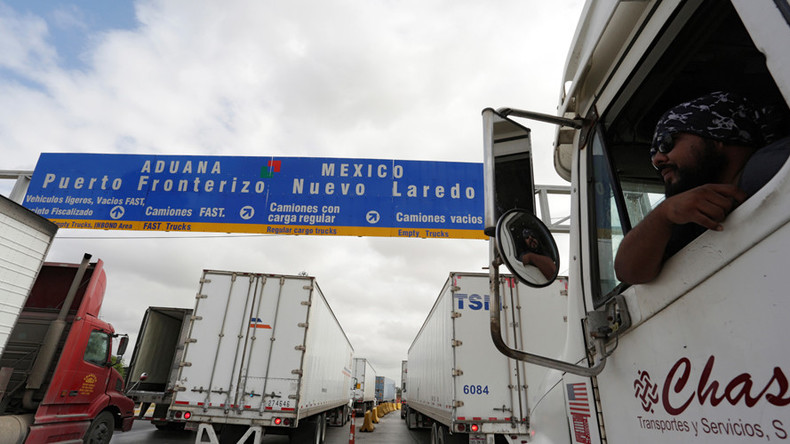 Expansion of trade ties with both Russia and the European Union is on the agenda for Mexico, according to the country's Agriculture Ministry.
"We must diversify, we will return to Russia, they want to buy Mexican beef and pork, we will also intensify relations with the European Union which is interested in our honey, chickpeas, meat and tropical fruit," said Mexico's Agriculture Secretary Jose Calzada, as quoted by the ministry.
Mexican beef exports to Russia were restricted in December 2012 due to fears the meat could contain traces of the feed additive ractopamine. In 2011 Mexican meat exports to Russia were worth $251 million.
READ MORE: Bumper crop: Russia sees 40yr-high harvest
In February, Calzada said a preliminary agreement was reached with Russia on resuming supplies of Mexican meat. Calzada is expected to visit Moscow in late April, and on the table is a deal where Mexico will buy Russian grain in return for red meat exports.
"We buy wheat, and Russia produces it," he said.
According to Russian Agriculture Minister Alexander Tkachev, trade in agricultural products between Mexico and Russia is booming.
Mexico's statement on renewing trade relations with Russia and the EU comes amid impending North American Free Trade Agreement (NAFTA) renegotiations with the new US administration.
The agreement was signed by the governments of US, Canada, and Mexico in January 1994. It covers trade between the three countries which together have almost half a billion people, and its fundamental principle is the elimination of tariffs across North America.
During his campaign, US President Trump condemned NAFTA, describing it as "the single worst trade deal ever approved," and a catastrophe for US workers and companies. In January he said he was ready to start renegotiating the agreement with Canada and Mexico.
The US Department of Commerce on Friday said it would begin talks in around two weeks.
According to Calzada, around 78 percent of Mexico's agricultural exports, worth $25 billion, currently go to the United States.