Japan dismisses US accusation of protectionism
Published time: 10 Mar, 2017 14:48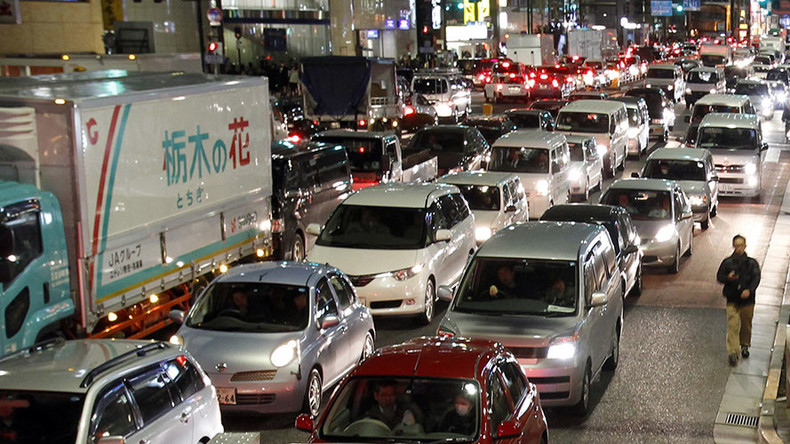 Tokyo has rejected Washington's demand for wider access to the Japanese car market, raising doubts the US government will quickly find agreement in talks over auto and agriculture imports scheduled for next month.
"We do not impose import tariffs on cars, and we do not impose any non-tariff barriers. Our position is that Japan's auto market is already open. This is something that will be settled in our bilateral dialogue," said Chief Cabinet Secretary Yoshihide Suga.
The denial by the government's top spokesman followed a statement the US government submitted to the World Trade Organization on Wednesday.
Washington urged Japanese authorities to open up its automobile and agricultural markets to foreign competitors, saying that "a variety of non-tariff barriers impede access to Japan's automotive market." According to the statement, Japan's agriculture sector remains protected by "substantial" barriers.
The statement indicates the Trump administration is likely to focus on the auto and agricultural sectors in the future economic dialogue to be overseen by Deputy Prime Minister Taro Aso and US Vice President Mike Pence.
Japanese officials have highlighted that Tokyo would prefer the negotiations focus on foreign direct investment, energy, and infrastructure.
Japan had agreed to gradually lower tariffs on beef and pork imports from the US as a part of the deal for the Trans-Pacific Partnership (TPP), a multinational trade agreement, which was terminated by US President Donald Trump shortly after he entered the White House.
If pressed on agriculture, Japan could fall back on some parts of the TPP agreement, according to some economists.
"The US would like to increase agriculture exports, but Japan has already made some concessions for the Trans-Pacific Partnership. If the United States uses taxes to curb auto imports, that would severely damage Japan's auto industry. I hope this can be avoided," said Daiju Aoki, an economist at UBS Securities.