London Stock Exchange says merger with Deutsche Boerse derailed by EU
Published time: 27 Feb, 2017 14:40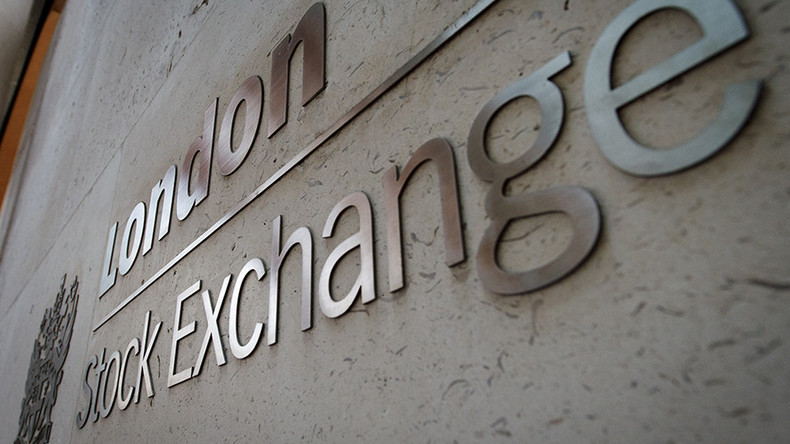 The planned £24 billion (€29 bn) merger between the London Stock Exchange (LSE) and its German counterpart is about to collapse after London had said it was not able to meet antitrust terms set by Brussels.
The step sent shares in Deutsche Boerse four percent lower in early trading with the London Stock Exchange tumbling three percent.
The European Commission has previously ruled the LSE must sell its 60 percent stake in Italy's MTS, its fixed-income trading platform. The measure was to satisfy antitrust concerns over the merger of Europe's two largest stock markets.
The move was vehemently opposed by Rome, according to a source close to the LSE. "MTS has the biggest chunk of Italian government bonds which made the Italian authorities wary of a change of ownership," Reuters cites the source.
Moreover, the LSE described the Commission's request as disproportionate and warned investors it would struggle to sell MTS and that a sale would be detrimental to its business.
"Based on the Commission's current position, the LSE believes the Commission is unlikely to provide clearance for the merger," the British exchange said in a statement.
The German exchange said it would await a further assessment from the Commission and expected a decision by the end of March.
LSE and Deutsche Boerse announced plans for the merger nearly a year ago. The deal aims to create a European trading powerhouse that would better compete with US rivals.
The planned merger has been widely criticized by politicians both in Germany and Britain, particularly after the vote to quit the EU last June.
READ MORE: Germans to take over NYSE
Earlier this month, the LSE agreed to sell part of its clearing business to satisfy the conditions set by the EU antitrust regulator.
READ MORE: Monsanto rejects $62bn bid from Bayer
Over the past decade, there had been four attempts to combine the London and Frankfurt exchanges, with Brussels blocking a $17 billion tie-up between what was then NYSE Euronext and Deutsche Boerse in 2012.