Germans to take over NYSE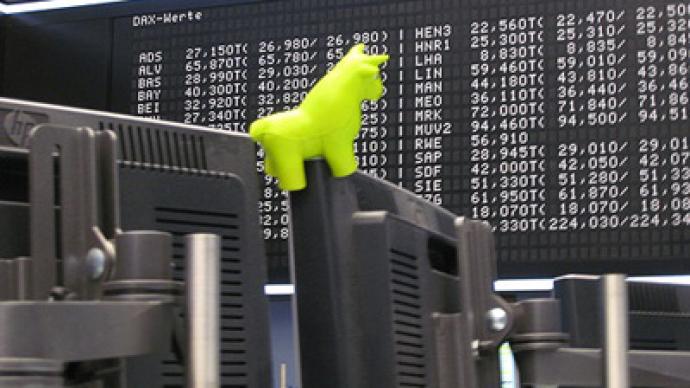 A symbol of American capitalism and business supremacy is no longer fully American. The New York Stock Exchange is set to merge under German ownership with the Frankfurt Stock Exchange.
The New York Stock Exchange and Germany's Deutsche Boerse have agreed to merge in a deal that will create the world's largest stocks and derivatives exchange. The merger follows a recently announced merger between the London and Toronto stock exchanges, further highlighting global trend of consolidation.The merger unites the United States and 14 European states and will allow for trading in New York of stock options based in European cities. Facing a number of financial troubles, including increased competition, growing technology, and the recession, the NYSE has found itself in need of help. The deal places 60 percent ownership of the NYSE in the hands of Deutsche Boerse, which is incorporate in the Netherlands and be headquarters in Frankfurt and New York. The NYSE will remain in Manhattan, but the merger is a sure sign the US may be losing its dominance of the financial markets. Facing a faltering US economy, the merger is likely the best option. Nevertheless, three will be a great deal of regulatory and political backlash. Following shareholder and regulatory approval the plan is to close the agreement by the end of 2011.
You can share this story on social media: