Le Pen win in French elections will boost German equities – JPMorgan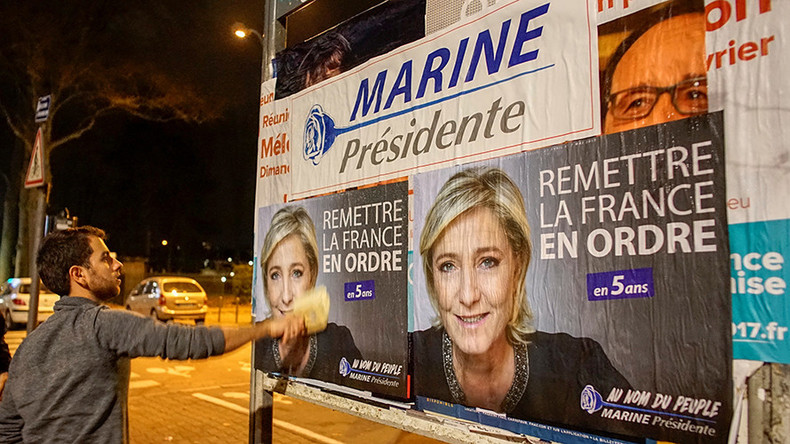 German stocks could become a safe haven for investors due to political risks in the EU and could rise significantly if Marine Le Pen pulls out a victory in the French presidential elections, say JPMorgan analysts.
"We believe German equities will be a relative safe haven within the euro zone into the election if uncertainty remains, and a clear winner in the case of a Le Pen win. German stocks strongly outperformed the rest of the region during the sovereign crisis of '11, when the euro collapsed, and peripheral spreads blew up," JPMorgan's analysts said, as quoted by CNBC.
Traders seem to be increasingly concerned over the upcoming elections in the Netherlands, France, and Germany in the light of failing to forecast the effects evoked by Britain's decision to quit the European Union as well as Donald Trump's US election victory.
Marine Le Pen, known for her anti-immigration views, currently leads in the latest opinion polls. The National Front leader has pledged to renegotiate the terms of France's membership in the EU if she is elected president.
German equities are expected to continue to benefit from growing inflation and an improving economy despite political risks caused by the many elections scheduled over the coming months, according to JPMorgan.
READ MORE: 'Euro is not a currency, it's a political weapon' – Marine Le Pen
"Germany is a beneficiary of the global reflation trade, which we think has legs," the bank's strategist said, stressing that German stocks seem very attractive to investors on the back of the recent strength in global economic data.
Business activity in the eurozone swelled to its highest level in almost six years, according to data released earlier this week. At the same time, Germany's composite PMI (Purchasing Managers' Index) surged to 56.1 this month, reaching a three-year high.