Greece says 'not a euro more' from its austerity-impoverished population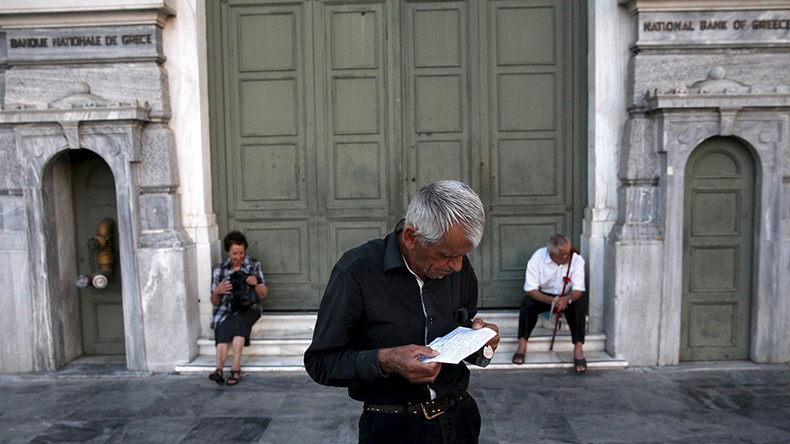 European Union officials are urging Greece and its creditors to strike a financial aid deal for the country quickly to safeguard economic recovery. However, Athens has refused a demand from its creditors for more austerity measures.
The Greek government said it would not ask for "a euro more" from its impoverished citizens.
Failure to agree on debt relief and economic reforms raises doubts over the future of the €86 billion Greek bailout program, with new aid withheld until the talks move from deadlock.
To avoid a disaster, EU officials were urging speed with one German politician hinting the role of the International Monetary Fund – one of the major bones of contention - was no longer crucial.
"An agreement on the way forward for the Greek program is absolutely necessary. With a little effort from all stakeholders, it seems to me doable," said European Commissioner for Economic and Financial Affairs Pierre Moscovici, hoping the deal would be accomplished before a meeting of eurozone finance ministers next Monday.
Another EU official, who asked not to be named, said it would be better to conclude negotiations soon but there was no real financial crunch.
"The liquidity situation in Greece is benign," said the official, who has in-depth knowledge of the negotiations.
READ MORE: France warns 'window is closing' on Greece's bailout deal
However, crisis-torn Greece remained firm, refusing to impose more austerity measures on its population than already agreed. The country is suffering from a deep recession, deflation and the highest jobless rate in the eurozone.
"The Greek government is negotiating with responsibility and resolve... but all of that must, however, be without any additional burden, and without extra cost for Greek society. Our aim continues to be an agreement with not even a euro more of additional measures" said Greek government spokesman Dimitris Tzanakopoulos said, as quoted by Reuters.
READ MORE: Greece sells its national railway operator to Italy
Athens has resisted the imposition of more austerity by the lenders, particularly on such groups as pensioners who have already seen 11 cuts to their income.
You can share this story on social media: