Foreign brewers seek hangover cure from shrinking Russian beer market
Published time: 16 Feb, 2017 10:17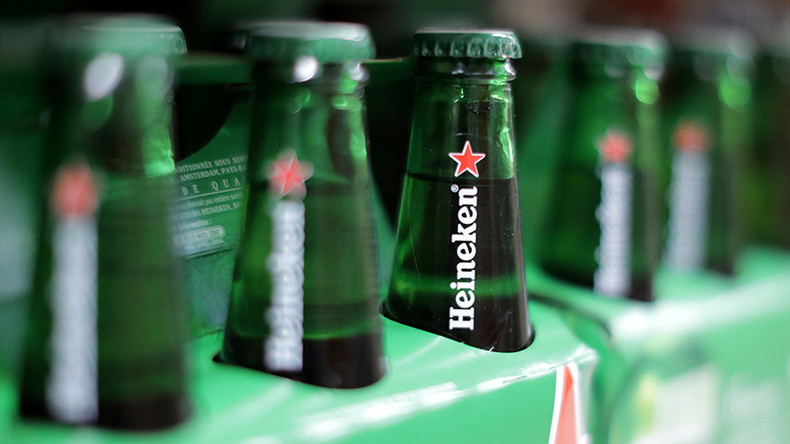 The world's third-largest brewer Heineken is scaling down operations in Russia as a result of a steep decline in sales. Russia's shrinking beer market and the Kremlin's crackdown on alcohol hit the company's business, it added.
According to Heineken, there was a double-digit decline in beer sales in Russia in 2016. The company decided to refocus on the booming markets of Brazil, South Africa, Mexico and the UK.
"We have had very difficult few years in Russia," Heineken CEO Jean-Francois van Boxmeer told CNNMoney. "It's a market that is going down."
He added that "one day the Russian market will grow better...the only thing is, I don't know when."
In October, Heineken announced that would close its brewery in Kaliningrad due to the falling beer market. "In the last seven years large brewers have been forced to shut down 11 breweries across Russia," the company said.
Danish brewer Carlsberg, which generates 16 percent of its profit in Russia, also reported weak sales. CEO Cees't Hart said sales were still dropping, but not as dramatically as the double-digit volume declines seen in recent years.
The company has suffered significant losses over the past few years on the back of Western sanctions, tougher regulations on alcohol consumption and the worsening economy. Carlsberg, however, said it will stay in Russia as it is committed to its largest single market despite the challenges.
In 2010, the Kremlin launched an anti-alcohol campaign which it plans will cut alcohol consumption in half by 2020.
Moscow has raised taxes on alcohol and banned advertising. Last month, it started limiting the size of plastic beer bottles to a maximum of 1.5 liters.
Alcohol sold in plastic bottles may be completely banned soon. According to the Russian Brewers' Union, 42 percent of beer in Russia is sold in plastic bottles which are cheaper to produce than glass bottles and cans.
The consumer rights protection watchdog Rospotrebnadzor proposed this month scrapping special offers on alcohol sales in Russian supermarkets.