Heineken to brew non-alcoholic Kvass as Russian beer market fades
Published time: 23 Apr, 2015 16:45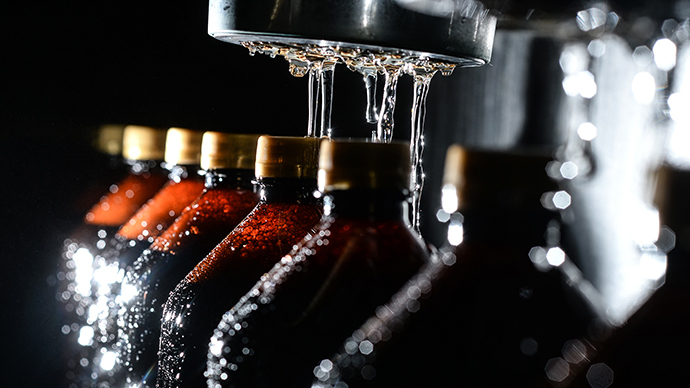 Dutch brewer Heineken is to start production of the traditional Russian kvass brewed beverage in four factories across Russia. The company is using spare capacity as Russia's beer market is shrinking.
The Ostmark, Sheehan and Rusich brands will be produced in Heineken factories in Kaliningrad, Sterlitamak (the Republic of Bashkortostan), Khabarovsk and Irkutsk. All three are part of the company's brand portfolio.
The decision to start producing kvass is aimed at using spare capacity due to a slump in the beer market, said company spokesman Cyril Bolmatov. Currently 40 percent of industry capacity remains underutilized. Companies don't have to invest in reequipping bottling lines, as kvass production is similar to beer. Heineken intends to sell the kvass in nearby regions.
READ MORE: Russia's losing bet: Anti-alcohol campaign drives away foreign brewers
Heineken beer sales in Russia fell 10 percent in 2014, and if sales of kvass are successful, the company intends to market one of the brands nationwide. The beer market in Russia fell by 8.6 percent in 2014, according to Russia's statistical service Rosstat.
Market decline began before the introduction of sanctions and the devaluation of the ruble. Between 2009 and 2014 excise duty on beer rose from 3 rubles to 18 rubles per liter, forcing a reduction in beer consumption in Russia.
Brewers have closed 11 factories in Russia since 2008. Anheuser-Busch InBev closed five factories, Heineken, Efes and Carlsberg - two plants each. During that time the market has shrunk by 30 percent. There are currently 33 breweries working in Russia. The biggest brand is Nicola with a 21.3 percent market share, followed by Ochakovo with 18.9 percent. The major kvass brewer is Baltika owned by Carlsberg, and its brand Hlebny krai (Bread land) launched in 2009 has 5.5 percent of the market according to Nielsen.