Asian shares hit 18-mth high as investors gain confidence in China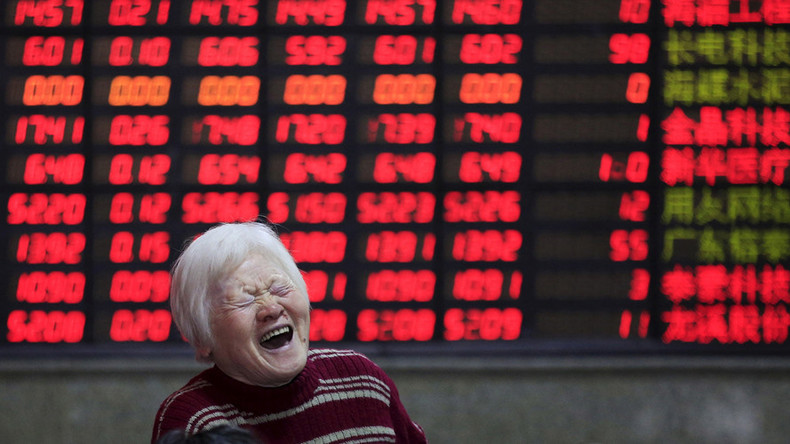 Markets in Asia surged to more than 1.5 year highs, as investors turned bullish about the Chinese economy, while the US dollar firmed.
MSCI's index of Asia-Pacific shares outside Japan climbed over 0.3 percent, reaching its highest level since July 2015.
China's Shanghai Composite closed with a half a percent gain, the same was seen in Taiwan, while Hong Kong's Hang Seng was up 0.17 percent. Earnings growth for MSCI China is expected at nearly 15 percent over the next 12 months, according to Thomson Reuters data.
"In China, we have an overweight view on equities as we see improved corporate earnings outlook with the Chinese PPI (producer price index) turning around from deflation trend," said Fan Cheuk Wan, head of investment strategy for Asia at HSBC Private Bank, as quoted by Reuters.
Japanese Prime Minister Shinzo Abe is expected to meet US President Donald Trump on Friday. Tokyo is expected to propose a new framework for trade and defense. Ahead of the meeting, the Japanese Nikkei index slumped 0.53 percent.
READ MORE: Japan PM Abe prepares US trade offer ahead of Trump meeting
"Trade and defense will be in focus. We need to see if anything is said that has an effect on currencies, or on specific companies," said Norihiro Fujito, a senior investment strategist at Mitsubishi UFJ Morgan Stanley Securities.
European markets followed the Asian lead, as the German DAX was up 0.65 percent, the French CAC 40 index was gaining 0.53 percent, and the British FTSE 100 was plus 0.25 percent during morning trading.
On the commodities market, oil recovered from Wednesday's losses after an unexpected draw in US gasoline stockpiles. Brent oil was up 47 cents to $55.59 per barrel, while US WTI gained 42 cents reaching $52.76. Gold was hovering near a three-month high, trading at $1,244.40 per troy ounce.
You can share this story on social media: