Japan PM Abe prepares US trade offer ahead of Trump meeting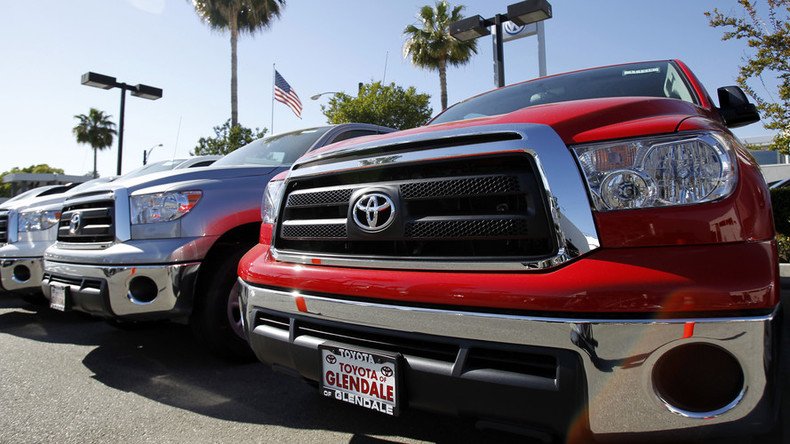 Under pressure from US President Donald Trump's protectionist stance, Prime Minister Shinzo Abe has scheduled meetings with heads of Japanese businesses ahead of his visit to Washington.
Abe is meeting Toyota Chief Executive Akio Toyoda and the head of business lobby Keidanren this week, Reuters reports.
In a phone call with Abe on Saturday, Trump repeated his pledge to create jobs in the United States, and asked the Japanese PM, how the country could contribute, according to the Nikkei business daily, quoting unnamed Japanese government officials.
After the phone call, the White House said the US and Japan are "committed to deepening the bilateral trade and investment relationship."
Trump has repeatedly criticized Japan for engaging in unfair practices on auto imports and exports, something which Tokyo has denied.
Over the years, Japanese automakers have developed SUVs, minivans and pickup trucks to meet the taste of American consumers, while American cars have failed to conquer the Japanese market, where drivers prefer local brands. American cars had only a one percent share of Japanese car sales last year.
Toyota said it would invest $10 billion in the US market in the next five years, the same as the previous five years. The company employs 40,000 directly and 200,000 indirectly, according to the car producer.
Japanese businesses are likely to emphasize their role in the US economy during Abe's meeting with Trump.
"We will create a task force, the main purpose of which is to convey correct information about the contribution of Japanese firms in the United States," said an unnamed Keidanren official, quoted by Reuters.
Tokyo claims Japanese companies created 839,000 jobs in America, second only to Britain.
During his first week as President, Trump pulled the US out of the Trans-Pacific Partnership. The twelve-country trade deal that included the US and Japan was favored by Trump's predecessor Barack Obama and Shinzo Abe.
You can share this story on social media: