Trump tells biggest US automakers to bring production back to America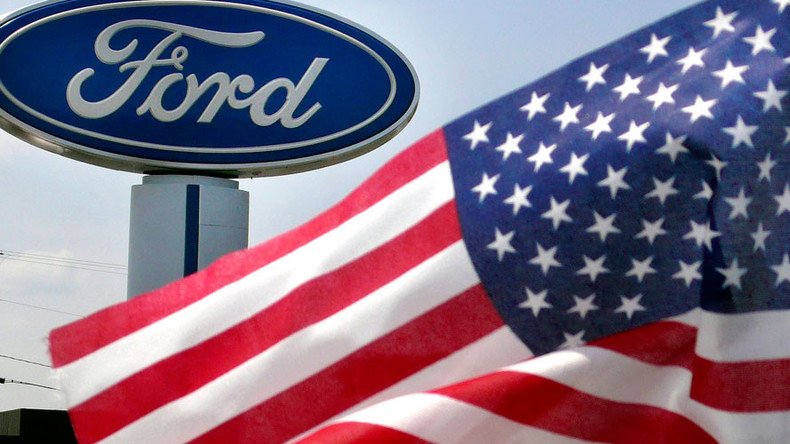 US President Donald Trump has met the chief executives of the big three American car producers - General Motors, Ford and Fiat Chrysler – to urge them to build more cars and create more jobs in the country.
Trump, who has threatened the automakers with a 35 percent tariff on cars produced outside the US, held a meeting at the White House with General Motors' Mary Barra, Ford Motor's Mark Fields, and Fiat Chrysler's Sergio Marchionne.
READ MORE: Trump tells Germany to buy American automobiles, Germany to Trump: 'Build better cars'
"We have a very big push on to have auto plants and other plants," Trump told reporters at the start of the meeting.
Tuesday was Trump's first chance to meet executives face-to-face to urge them to support his "buy American, hire American" policy. It was also the first time since 2011 the CEOs of the big three jointly met with a US president.
Earlier this month, Ford announced it was canceling plans to build a $1.6 billion plant in Mexico. GM announced an additional $1 billion investment in US plants in 2017, while Fiat Chrysler said it's investing $1 billion in two existing US plants and creating 2,000 jobs.
The companies' shares surged in New York after the meeting, with GM finishing the trading day with a 0.95 gain, Ford was up 2.44 percent, and Fiat Chrysler stock jumped 5.84 percent.
Trump promised to revive the US manufacturing sector on the campaign trail. Last year, there were 12.3 million manufacturing jobs in the US, down from 19 million in 1980.
In return, Trump has pledged to cut regulations and taxes to make it more attractive for companies to work in the US.
You can share this story on social media: