Bill Gates could become world's first trillionaire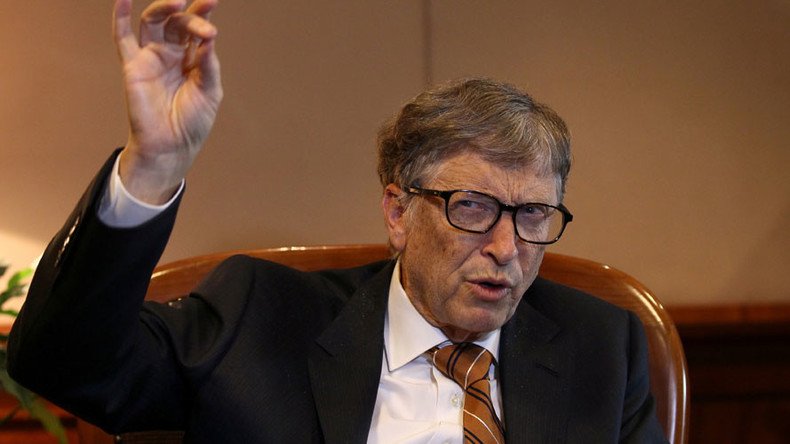 Microsoft founder Bill Gates could become the first dollar trillionaire in 25 years, according to Oxfam, an international network of organizations collectively working to tackle global poverty.
Given the exponential growth of his wealth Gates would have earned his first $1 trillion by the time he is 86 in 2042.
When Bill Gates left Microsoft in 2006, his was worth $50 billion. In the next decade his wealth has increased to $75 billion, "despite his commendable attempts to give it away through his Foundation," the report said, as quoted by CNBC.
"In such an environment, if you are already rich, you have to try hard not to keep getting a lot richer," Oxfam noted.
The organization recently published a report claiming the eight wealthiest billionaires (Gates, investor Warren Buffett, Inditex founder Amancio Ortega, Mexico's Carlos Slim,
Amazon chief executive Jeff Bezos, Facebook's Mark Zuckerberg, Oracle's Larry Ellison and former New York City Mayor Michael Bloomberg) have as much money as the 3.6 billion people who make up the poorest half of the world's population.
READ MORE: Bill Gates plans to end poverty one chicken at a time (VIDEO)

"In 2015 the world's richest one percent retained their share of global wealth and still own more than the other 99 percent combined. This concentration of wealth at the top is holding back the fight to end global poverty," according to the Oxfam report.
You can share this story on social media: