Mark Zuckerberg reconsiders suing Native Hawaiians over their ancestral land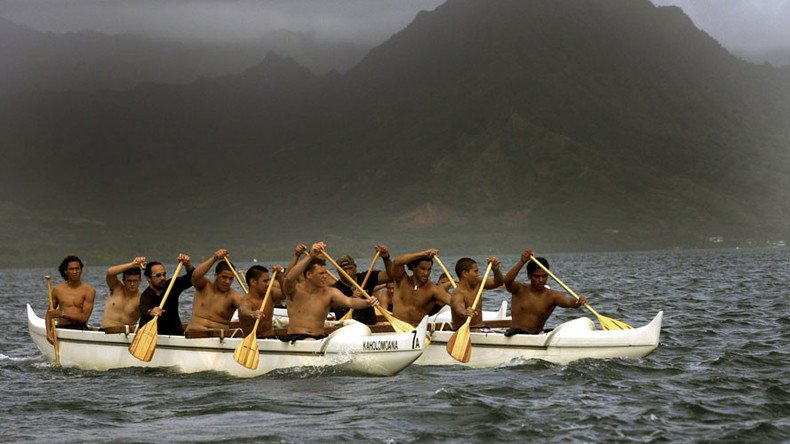 Facebook founder Mark Zuckerberg said he is "reconsidering" a series of lawsuits against Hawaiians to force them to sell small parcels of ancestral land scattered throughout his vast Kauai estate.
Last December, Zuckerberg started 'quiet title' lawsuits against a few hundred Hawaiians who own stakes in parcels of land inside 700 acres of beachfront land he purchased on Kauai's North Shore two years ago.
Locals strongly criticized the move, and a state lawmaker proposed a bill that would force the founder of the social network to mediation. Zuckerberg contends his intentions were misunderstood.
"Based on feedback from the local community, we are reconsidering the quiet title process and discussing how to move forward. We want to make sure we are following a process that protects the interests of property owners, respects the traditions of Native Hawaiians, and preserves the environment," he said in a statement.
Zuckerberg's suits targeted families who collectively inherited 14 parcels of land through the Kuleana Act. The law, which came into force in 1850, gives native people the right to own the land they lived on.
The families currently own just eight of the 700 acres belonging to the Facebook founder, but the Kuleana Act allows any direct family member of a parcel's original owner the right to enter the property.
As many of the landowners died without making wills, most of the natives do not realize they have a claim until action is taken against them in court.
The lawsuits are aimed to find all these partial owners and pay them their fair share, according to Zuckerberg. "Most owners will now receive money for something they never even knew they had," he said.
READ MORE: 8 richest people as wealthy as poorest half of the world – Oxfam

However, native Hawaiians have given a hostile reception to the decision to pursue expensive litigation against them. Hawaii State Representative Kaniela Ing introduced a bill to change the law on quiet title suits.
Zuckerberg is using the same legal loophole that sugar barons have historically exploited to scoop thousands of acres of Hawaiian land, according to Ing.
"Here we have the world's sixth richest individual, with a team of the world's best lawyers, suing you, then asking you to make a deal. Obviously, no matter how expensive, you will lawyer up too. So in the end, you have a mainland billionaire exploiting our legal system, and bullying his way through local residents, all to build his beach playground. This is not the intent of the law," he said.
You can share this story on social media: