Ivanka Trump tweet triples downloads of Russian fear of flying app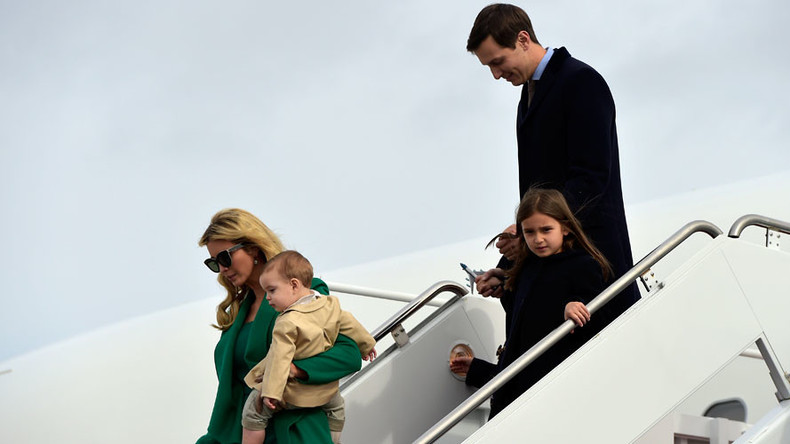 Downloads of SkyGuru, a Russian-made application for people who fear flying, increased by 220 percent following a tweet posted by the US President's daughter Ivanka Trump.
SkyGuru's website traffic rose by 11,000 percent shortly after Ivanka mentioned the app, according to developer Aleksey Gervash, as quoted by Russian media source Life.
"We do not know whether Trump suffers from fear of flying. However, we definitely know that Ivanka would suggest he use SkyGuru on board Air Force One," Gervash said in a Facebook post.
SkyGuru is designed to help passengers who have aerophobia get over the anxiety that comes with flying. The app provides nervous travelers with real-time explanations of what and why certain things occur and what to expect during a flight.
Aviation data and the phone's built-in sensors give those afraid of flying the feeling they are sitting next to the pilot, according to the developer's website.
The app, which works when the phone is in airplane mode, sends the users reassuring messages like "control yourself rather than the airplane," just when high-stress moments like landing, takeoff or encounters with turbulence are about to happen.
SkyGuru works on the ground as well. It can give passengers advice on which seat to pick on the plane, inform of possible delays or explain necessary cabin procedures.
The application was released last September and costs smartphones users around $20.
READ MORE: JetBlue removes passengers for 'harassing' Ivanka Trump

The app creator Aleksey Gervash is a Russian commercial pilot and psychologist, who is also the head of a Moscow-based center for studying aerophobia "Flying without Fear."
You can share this story on social media: