Davos 'gripped by horror' of looming 'political disaster'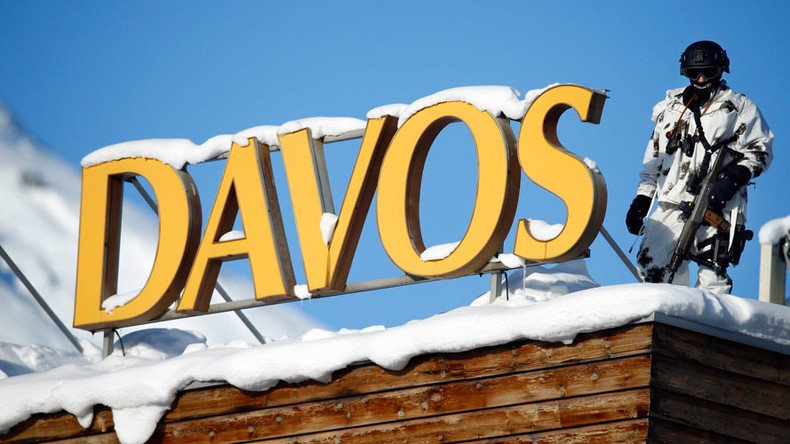 The vast majority of participants at the World Economic Forum in Davos feel the horror of a coming political disaster, warns Anatoly Chubais, the head of the Russian nanotechnology corporation Rosnano, referring to the election of Donald Trump as US president.
"Notably, the economy is not passing through anything catastrophic. The global economy grew last year, and growth is expected in 2017," said Chubais in an interview with Russian radio Business FM.
According to Chubais, the forum's participants think "the world built after the Second World War is breaking down" as the US gets ready to install Donald Trump as president.
READ MORE: Time for Trump to remove US sanctions against Russian banks – VTB head

Chubais mentioned the Davos speech delivered by Chinese President Xi Jinping, which was "super- liberal" and presented the "ode to a market economy."
At the same time, the incoming US President Donald Trump said "everyone takes advantage of America, " and the country might introduce duties on imports, he added.

READ MORE: Beijing warns against trade war and protectionism

"The world has turned upside down," said Chubais.
The World Economic Forum in Davos saw a similar atmosphere only once, in 2009, when the global financial crises were expanding, according to the CEO.
READ MORE: World's biggest hedge fund fears populism
"The current degree of fear is equal to the one of eight years ago," he said.
This year, the forum titled 'Responsive and responsible leadership' gathered nearly 3,000 participants from 99 countries. Russia's delegation is headed by Deputy Prime Minister Igor Shuvalov.
Among the attendees are IMF Managing Director Christine Lagarde, Facebook CEO Sheryl Sandberg, Alibaba CEO Jack Ma, singer Shakira, actor Matt Damon, outgoing US Vice President Joe Biden, British Prime Minister Theresa May and Chinese President Xi Jinping.
You can share this story on social media: