'Globalization not to blame for world turmoil' – Davos forum founder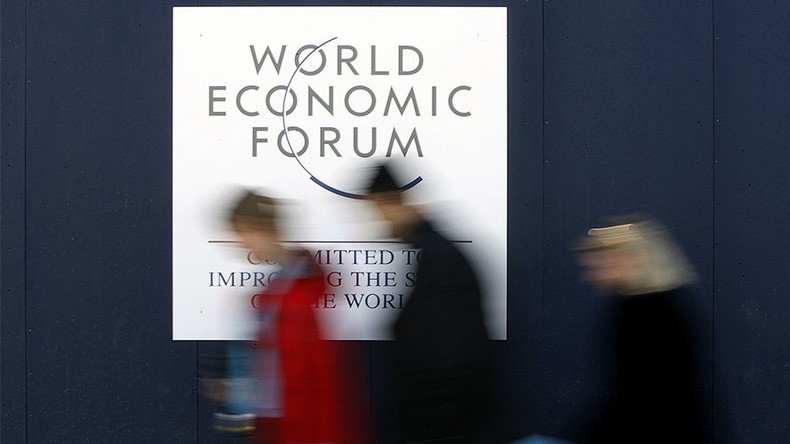 The founder and executive chairman of the World Economic Forum (WEF) – famous for its annual meeting of the global elite in Davos, Switzerland – says globalization is being used as a "very easy scapegoat" for the world's present "turmoil".
Speaking ahead of next week's WEF annual meeting, Klaus Schwab told AFP that globalized trade was not the only factor to blame for the current climate of fear and anxiety in the world.
"It's not just a backlash against globalization," he said, adding that "what we are witnessing is a time of enormous change."
Schwab noted that shifts in technologies, economies and social structures are also key factors and that globalization is "a very easy scapegoat."
Launched in 1971, the WEF has promoted policies of globalization and capitalism for decades.
The 78-year-old German economist insisted there was no alternative to globalization, warning that isolationism posed dangers to an already-fragile world. His remarks follow comments he made on Tuesday at the annual pre-meeting press briefing for the Davos forum, in which he criticized the surge of populism.
"Every simplified approach to deal with the global complex agenda is condemned to fail," Schwab stated.
He described the Davos meeting as a "global multi-stakeholder summit" and said collaboration is crucial to improving the state of the world, both economically and socially.
Davos 2017 comes after a year marked by an extraordinary shift to anti-establishment populist views, notably British voters' decision to leave the EU and the election of Donald Trump as US president.
The populist wave is also spreading through Europe as concerns over immigration and refugee intake continue to rank high for EU citizens. The refugee crisis and the global threat of terror – two key issues addressed at last year's WEF – are expected to feature highly in discussions again this year.
READ MORE: A year of terror: Timeline of attacks in Europe during 2016
The title of the 2017 gathering is 'Responsive and responsible leadership' and the multiple agendas under discussion include ways to make market-based systems more inclusive and how to revitalize international cooperation, according to Schwab.
Some 3,000 participants from 99 countries are due to attend the global summit. Organizers claim it will be the most diverse conference to date as a third of participants will represent stakeholder groups outside business and government.
Among the more well known names to attend this year's summit are IMF Managing Director Christine Lagarde, Facebook CEO Sheryl Sandberg, Alibaba CEO Jack Ma, singer Shakira, actor Matt Damon, outgoing US Vice-president Joe Biden, British Prime Minister Theresa May and Chinese President Xi Jinping, who will open the summit.
You can share this story on social media: