Time for Trump to remove US sanctions against Russian banks – VTB head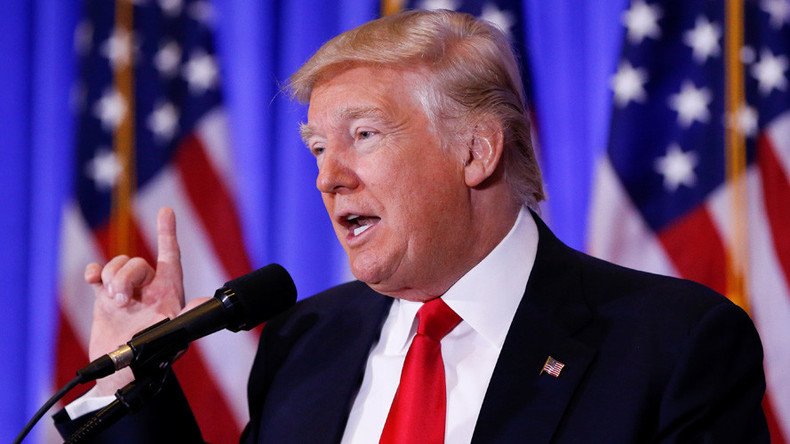 President-elect Donald Trump should prioritize lifting sanctions on Russian banks imposed by the United States three years ago, said the head of Russia's second-biggest bank VTB Andrey Kostin at the World Economic Forum in Davos.
It is unfair US financials have risen 30 percent in the wake of Trump's victory given that Wall Street strongly backed Democrat Hillary Clinton for the presidency, according to Kostin who pointed out "Russian banking stocks have barely moved."
Talking about US sanctions against individual Russian financial institutions, the Russian banker said it's time for the president-elect to "compensate" for that.
"I think Mr. Trump should remove sanctions against the four leading Russian banks," said Kostin, adding the banks could not privatize or borrow from institutions in the West due to the restrictions.
He recalled Trump's words that he would "have a much more constructive dialogue with Russia on international affairs as well as bilateral."
The head of VTB also said that he saw the potential for financial institutions in a world beyond sanctions.
"It would be very helpful. It (sanctions) didn't kill us, we are still working, and we are still making a profit in Russia, but of course that very much made our future not as bright as we expected," said Kostin.
Washington and Brussels imposed sanctions on Russia in 2014 after accusing Moscow of involvement in the conflict in eastern Ukraine.
The sanctions targeted Russia's financial, energy and defense sectors, along with some government officials, businessmen and public figures. They included restrictions on lending to major Russian state-owned banks Sberbank, VTB, Gazprombank and Vnesheconombank (VEB), as well as defense and oil companies.
Moscow slammed the sanctions as "illogical" and "ineffective." In response, it has imposed an embargo on agricultural produce, food and raw materials from countries that joined anti-Russia sanctions. Both sides have since repeatedly broadened and extended the sanctions.
You can share this story on social media: