Tiffany blames Trump for bad Christmas sales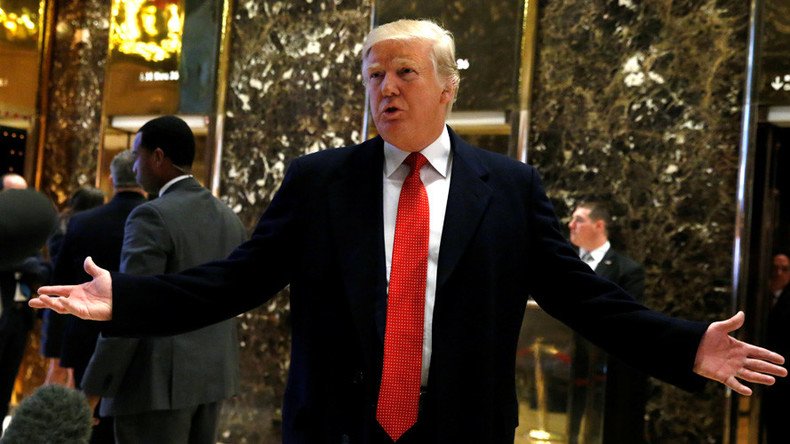 American jewelry retailer Tiffany & Co. posted a 14 percent drop in holiday sales at its Fifth Avenue store, citing post-election traffic disruptions.
Tiffany shares the Fifth Avenue side of the block with the Trump Tower and Gucci. Tiffany's flagship store, which accounts for ten percent of total company sales, is steps from the incoming president's front door.
The area has been crowded with security barricades, protesters, tourists, journalists, as well as potential cabinet picks since the election.
"Management attributed the lower sales to local customer spending, with a decline in US sales exacerbated by a 14 percent decline at the company's flagship store on Fifth Avenue in New York, which we attribute at least partly to post-election traffic disruptions," Tiffany & Co. said in a statement.
The company's sales also dropped four percent in the Americas and the Asia-Pacific region, and declined 11 percent in Europe, according to the report. At the same time, sales rose 21 percent in Japan.
"These overall holiday period sales results were somewhat lower than we had anticipated, but we continue to benefit from a favorable gross margin and prudent expense management," company CEO Frederic Cumenal said.
The company does not expect any significant improvement in 2017 to the challenges faced last year. Tiffany's worldwide comparable-store sales fell two percent year-on-year.
READ MORE: Trump Tower evacuated due to suspicious package

The jeweler's shares dropped six percent in premarket trading after the sales numbers. They had gained 21 percent in the 12 months through January 13.
Tiffany is not the only business to blame its misfortune on the so-called Trump effect. The recent commotion around the Trump Tower reportedly forced some nearby businesses to lay off staff and think of relocating.
You can share this story on social media: