Trump Tower evacuated due to suspicious package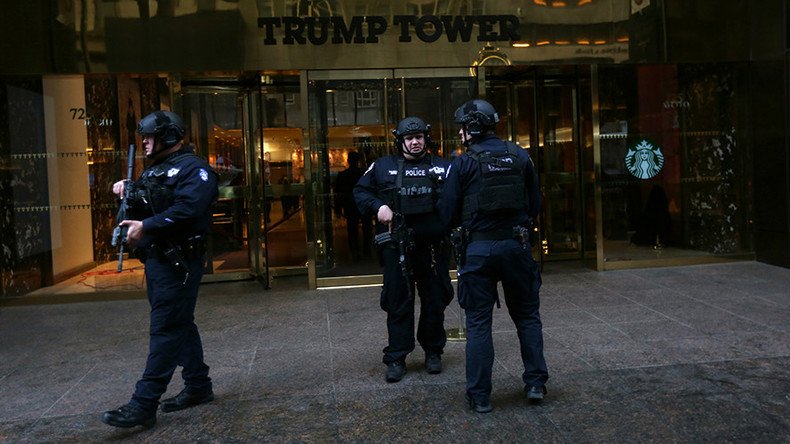 The lobby of Trump Tower has reportedly been evacuated due to a suspicious package, the New York Police Department has said. President-elect Donald Trump is not on the premises.
The New York City police and fire departments are on the scene.
While the evacuation and investigation were underway in New York, Trump sent an unrelated tweet out about the election.
The all-clear was given about 40 minutes after the evacuation began, the NYPD tweeted.
You can share this story on social media: