China sees economy growth at 6.5-6.7 percent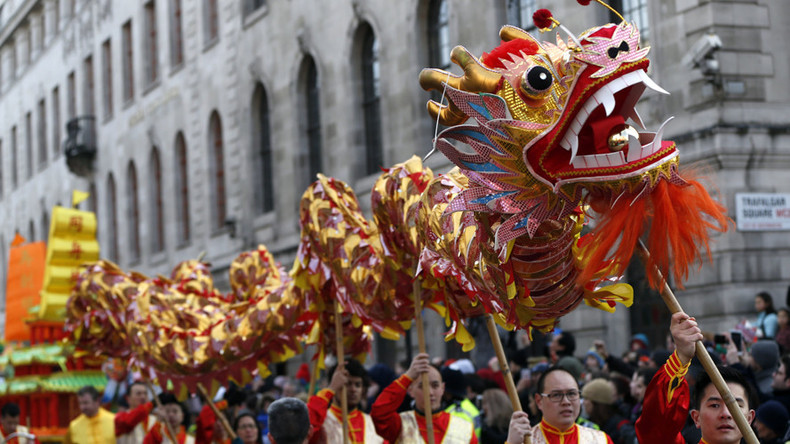 The world's second-biggest economy is forecast to show steady growth in 2017, say Chinese experts. However, not everything is that simple, analysts warn, as corporate debt is mounting and industrial output remains sluggish.
According to Tian Yun, director of the ChinaSociety of Macroeconomics Research Center, the Producer Price Index (PPI) grew in September for the first time in 54 months, a good indicator implying an end in the country's industrial inflation.
Investment in infrastructure could also stimulate economic growth. China invested $1.37 trillion in new projects in the first ten months in 2016, which is 19.4 percent more than in the same period last year.
"Infrastructure investment can contribute to economic growth only if the investment can be transferred into supply and consumed by customers. If not, it just contributes to excess capacity," warned Tian.
Another Chinese economist who spoke to the Global Times, senior analyst at Bank of Communications Liu Xuezhi, noted that the world's second-biggest economy is close to an inflection point, meaning growth will not slow down like in previous years, but a quick recovery is also unlikely.
"[The economy] will advance steadily, China's GDP will grow 6.6 percent or 6.7 percent in 2017," said the economist.
However, the Organisation for Economic Co-operation and Development (OECD) warns that the Chinese economy is set to edge down further to 6.1 percent by 2018. Exports will be slowed by weak global demand and loss of competitiveness, while corporate debt will continue to mount and will reach more than 250 percent of GDP.
Another reason for uncertainty in the Chinese economy is the election of a protectionist president Donald Trump in the United States. Trump has warned China about possible sanctions for depreciating its currency, and thus hitting American manufacturers.
"Did China ask us if it was OK to devalue their currency (making it hard for our companies to compete), heavily tax our products going into their country (the U.S. doesn't tax them) or to build a massive military complex in the middle of the South China Sea?" tweeted Trump.
With growing speculation of a possible trade war between Washington and Beijing, the Chinese media hit back.
"For the American economy to be great again... the US needs to cement its economic relations with China, rather than destroy them," reported the China Daily in December.
You can share this story on social media: