Russia's Rosneft in demand with foreign funds eager to invest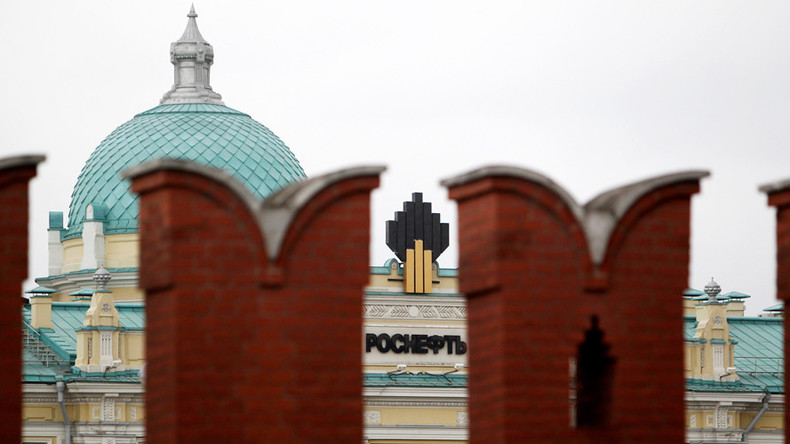 New shareholders may acquire a stake in Russia's largest oil company Rosneft, as a consortium of foreign investors will probably sell part of its share, according to the sources close to the matter as quoted by Vedomosti daily.
An unnamed fund from the Middle East is the most likely potential purchaser, according to two sources cited by the daily. Another person close to the matter says Mubadala, an Abu Dhabi government sovereign wealth fund, is interested in acquiring Rosneft's shares.
Read more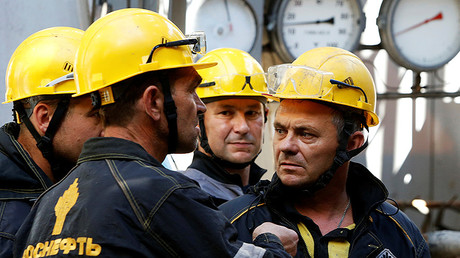 Earlier this month, the natural resource trader Glencore International and a Qatari sovereign wealth fund acquired 19.5 percent of the company for €10.5 billion ($11.3 billion).
The partners became the third-largest stakeholder in the business with over 50 per cent still belonging to the state-owned oil transportation agency Rosneftegaz, while another 19.75 percent is owned by BP.
Rosneft negotiated with more than 30 companies, sovereign wealth funds and financial institutions from Europe, Americas, Middle East and Asia before selling the stake to the Glencore-Qatar consortium, according to the company's CEO Igor Sechin.
Rosneft stock has become very attractive to investors, according to the newspaper's sources. The oil major has recently changed its dividend policy. The company has promised to disburse 35 percent of net profit in dividend to its shareholders instead of 25 percent.
Moreover, oil prices continue to rise after the Organization of the Petroleum Exporting Countries, and non-OPEC oil producers reached a deal to cap output.
The package owned by the consortium may go up in price due to the changed market environment, the sources told Vedomosti. Although Rosneftegaz won't make any money from the re-sale of the stake, the deal could reportedly boost the capitalization of Rosneft.
READ MORE: US sanctions against Russia should be relaxed next year – Bloomberg poll

Investors have expressed interest in Russian energy firms, particularly in Rosneft and Gazprom, according to analysts at Morgan Stanley. The bank said that apart from attractive prices for crude and high dividends, the results of the US presidential election have stoked investor interest. Some experts believe the sanctions against Russia could be eased after Donald Trump enters office.