US sanctions against Russia should be relaxed next year – Bloomberg poll
Published time: 21 Dec, 2016 10:46
Edited time: 21 Dec, 2016 14:26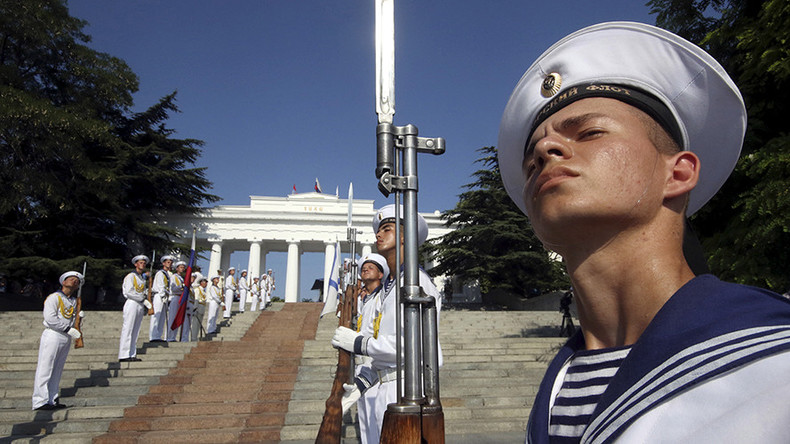 Washington may ease its sanctions against Moscow in 2017, according to 55 percent of analysts surveyed by Bloomberg. The figure is ten percent up from the poll carried out in October.
Donald Trump's election is expected to bring fundamental changes in US foreign policy. The president-elect has given no details on how he is going to rebuild relations with Russia. Trump's chief of staff Reince Priebus didn't confirm if the restrictions will be held.
"It's still a toss-up whether the US will ease sanctions quickly, with the European Union lagging, but the direction of travel is toward easier sanctions or less enforcement, which could reduce financing costs," said Rachel Ziemba, the head of emerging markets at 4CAST-RGE in New York.
The EU will follow suit and start relaxing the penalties in the next 12 months, according to 40 percent of Bloomberg respondents.
"If the US eases sanctions, it won't be possible to achieve a consensus among EU member states to keep their sanctions regime in place as currently formulated," said Charles Movit, an economist at IHS Markit in Washington.
The median estimate is that should there be a relief it will boost Russia's economic growth by 0.2 percent next year and 0.5 percent in 2018.
Investor confidence in Russian equities is currently growing with the ruble gaining nearly 20 percent against the dollar. The benchmark MICEX stock index is up over 26 percent this year.
READ MORE: EU extends Russia sanctions over Ukraine crisis

The surveyed experts are divided on the impact of sanctions relief on the exchange rate. A third of respondents expect the ruble to depreciate against the dollar in 2017 should the sanctions end. Strengthening by at least a percent is possible, according to 57 percent of economists, while 33 percent of respondents see a gain of over five percent. The ruble will gain more than 10 percent or remain largely unaffected, according to another 20 percent.
On Monday, the US Treasury Department extended existing sanctions against Russia, adding more individuals and entities to its list. Last week, the EU prolonged the penalties it has imposed on Russia for another six months.