Ruble closing year as world's best-performing currency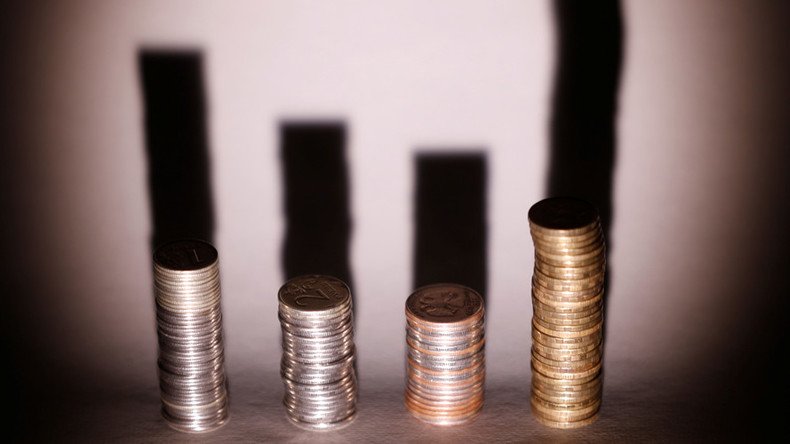 The Russian ruble is expected to be one of the strongest currencies in the world this year with the Brazilian real only trading better against the dollar. Rising oil prices and growing interest from foreign investors despite sanctions are the main reasons behind the rally.
This year the Russian currency has strengthened 17 percent against the dollar, only marginally beaten by Brazilian real which gained over 17 percent.
The ruble had a tough first month of the year when oil dipped to $27 per barrel. At the time, the currency hit an all-time low of 82 against the dollar. With crude prices stabilizing, it rebounded to 60.40 in December. On Monday, it was trading at 60.80 against the dollar and 63.60 against the euro, both close to eighteen-month highs.
"We see foreigners are actively entering the ruble market and buying ruble-denominated bonds this year, given the positive trend of strengthening of the ruble and taking into account good yields of such bonds," said Russian Finance Minister Anton Siluanov on Friday.
Since the beginning of the year, the proportion of foreign buyers of Russian federal loan bonds (the so-called OFZ) has grown by over five percent to almost 27 percent.
The Russian stock markets have shown a good performance, too. The ruble-trade MICEX index is up 24 percent this year, hitting many record highs. The dollar-denominated RTS index has been even more successful gaining 49 percent since January.
According to many analysts, Donald Trump's election as US president is also a significant opportunity for investment in Russia, as Moscow-Washington ties are predicted to improve under Trump's presidency.
While the incumbent President Barack Obama called Russia "a smaller and weaker country," Trump's rhetoric has been much softer. The nomination of ExxonMobil CEO Rex Tillerson as secretary of state is seen as a big positive for improving the relationship. Tillerson is reportedly on good terms with Kremlin insiders from the time his company operated in Russia before sanctions.
You can share this story on social media: