Putin sees Russian economy returning to growth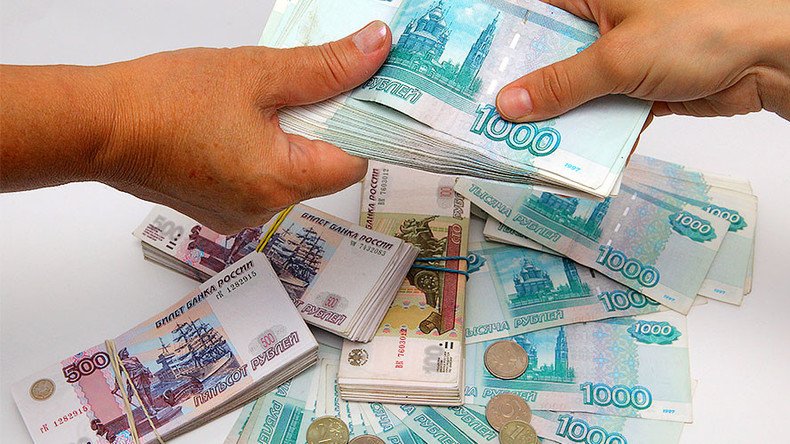 Economic contraction in Russia is slowing, capital flight is declining, and real wages are starting to recover, said President Vladimir Putin during his annual televised news conference.
"A positive trend has emerged, and in recent months we observe very modest, but still growth in real wages in the real sector of the economy," said the president, stressing that economic difficulties still remain.
Russia's economy will shrink by only 0.5-0.6 percent in 2016, below the previous government forecast of one percent as a wide range of sectors, including agriculture and industry have been significantly improving, according to Putin.
Farming managed to expand by at least four percent with the grain harvest exceeding 119 million tons, he added.
The president expects the inflation rate to reach 5.5 percent this year. The Bank of Russia is looking to rein in inflation to four percent by the end of 2017.
The budget deficit at 3.7 percent of the gross domestic product is "absolutely acceptable," with net capital outflow up to $17 billion, said Putin.
The president also stressed that Russia has no intention to isolate itself from the world and should be part of the global economy.
The fall in oil prices and the subsequent ruble crisis pushed the economy of the world's largest energy exporter into the longest recession in two decades. With 38 percent of the budget revenue coming from energy, the government has based the 2017-2019 budget plans on oil at $40 per barrel.
READ MORE: Iran officials: Russia's role in OPEC deal very important; oil will reach $65

Russia's Urals export blend has traded above $50 since the OPEC agreement to cut production was reached with Russia and ten other non-OPEC states.
If the oil prices remain at this level, the country's budget will get an extra one trillion rubles ($16 billion) that could be used to replenish reserves, according to Russian Finance Minister Anton Siluanov.
You can share this story on social media: