Russian creativity plus Asian discipline can spur economic growth – deputy minister
Published time: 14 Dec, 2016 13:04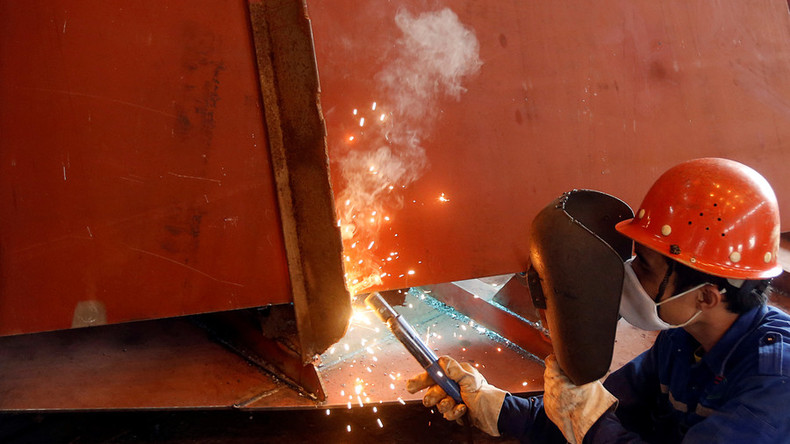 By combining the complementary traits of the Russian and Asian labor forces, both sides can find a new nucleus for economic growth, the Russian deputy communication minister told RT.
"We have different population skills," Aleksey Volin said on the sidelines of the Asian regional Valdai discussion forum.
"There is a lot of creativity in Russia, but there is no discipline. We cannot just copy because we want to improve or make something new. And there is a lot of discipline here in South Asia, but sometimes there is a lack of creativity – because discipline is so firm," he said.
Volin believes that cooperation between Russian and South Asian nations may help Asian countries tackle their slowdown in economic growth. The burgeoning middle class in the region is undermining its key advantage in global economy, cheap labor, and finding ways to compensate this is an important strategic goal.
READ MORE: Russia proposes trade partnership between EEU, OSC, ASEAN countries – Medvedev

The minister added that Russia is unlikely to win a more dominant place in South Asian trade through commodities due to the long distances involved and the existing economic ties in the region.
"There is no space for Russia in traditional ASEAN (Association of Southeast Asian Nations) cooperation and there is no space for ASEAN in traditional Russian cooperation," Volin said. "That is why we should look at new spheres."
Russia may win a share on South Asian markets in industries that are not dependent on transportation costs, such as digitally-provided entertainment, software development, telemedicine or online education, the official said.
"We shouldn't concentrate on the past. We should think of the future," he added.
The Valdai Discussion Club session in Singapore is one of four events of this kind held in 2016. The Tuesday gathering of experts, businessmen and statesmen from Russia and ASEAN countries was focused on new strategies for economic growth in South Asia and Russia's potential role in such growth.