Ukraine nationalizes biggest bank to maintain financial stability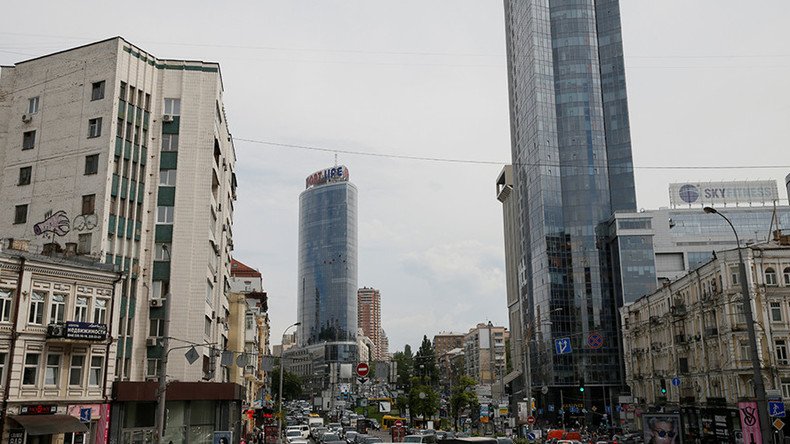 Kiev intends to issue government bonds valued up to 148 billion hryvnia ($5.6 billion) to reduce the capital shortfall of PrivatBank, Ukraine's largest private bank that is being nationalized.
According to different sources, the bank holds up to half of all deposits in Ukraine and is crucial for the country's banking sector. Twenty million Ukrainians use the bank including 3.2 million pensioners.
"The shortage of capital will be liquidated in several stages. At the first stage, the Finance Ministry will issue bonds worth 43 billion hryvnia ($1.65 billion) … The largest sum of additional capitalization will be 148 billion hryvnia ($5.6 billion) and the minimum sum of 116.8 billion hryvnia ($4.4 billion)," said Ukrainian Finance Minister Aleksandr Danilyuk, as quoted by Interfax-Ukraine.
"The government provides the money in the required amount to stabilize the bank. There are funds for this in the budget. The budget remains balanced, and its indicators meet the limits outlined in our IMF-funded program," he added.
As of the beginning of December, PrivatBank had accumulated a $5.65 billion capital shortfall, and the Ukrainian authorities said it would be nationalized. PrivatBank belongs to powerful oligarch Igor Kolomoisky who's worth $1.3 billion according to Forbes. Kolomoisky has not officially commented.
The central bank said the nationalization would not hurt depositors, but many experts have noticed that by acquiring PrivatBank the government has got a massive financial black hole to be backfilled by the people of Ukraine.
"It's a paradox. Kolomoisky put in so much effort to substitute [ousted Ukrainian President Viktor] Yanukovych with [Petro] Poroshenko and now has lost his most important asset – PrivatBank," said Ukrainian economist Aleksandr Okhrimenko.
You can share this story on social media: