Ukraine to nationalize country's insolvent biggest bank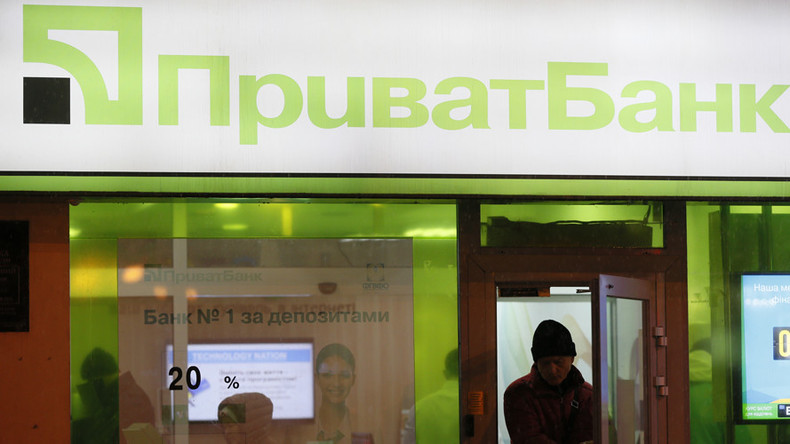 The largest bank in Ukraine PrivatBank is facing a multibillion-dollar capital shortfall and needs to be nationalized to protect the savings of 20 million clients.
The Ukrainian central bank said PrivatBank has missed its recapitalization program with 97 percent of its corporate loans going to insiders. As of the beginning of December PrivatBank had accumulated a $5.65 billion capital shortfall.
Read more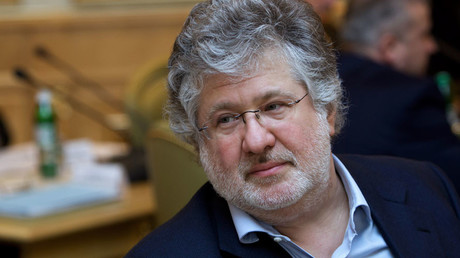 "We are sure that moving the bank into state ownership is the only possible way to save the money of the bank's clients and to save the financial system," the central bank said on Monday.
According to Kiev, saving PrivatBank would mean saving the entire Ukrainian banking sector.
"The transition period begins on December 19. The state will provide a smooth transition and a stable operation of the institution for clients," said the central bank.
PrivatBank belongs to a Ukrainian tycoon Igor Kolomoisky who's worth $1.3 billion according to Forbes.
After Crimeans voted to rejoin Russia in a referendum in 2014, the bank refused to return deposits of 200,000 Crimeans. The peninsula has been selling Kolomoisky's Crimean assets to compensate the depositors.
PrivatBank was founded in 1992 and holds a third of all deposits in the country.
Russia's VTB bank CEO Andrey Kostin says the nationalization of Privat will not hurt VTB's operations in Ukraine.
"There are no risks for VTB. These actions have nothing to do with us; it is a political decision for one of the leading oligarchs," he said.
"It is high time PrivatBank was taken away from this scoundrel," added Kostin.
According to the banker, the nationalization of Privat is a 'rescue' for Kolomoisky by Kiev.