Tehran threatens clawbacks if Washington scuttles Boeing deal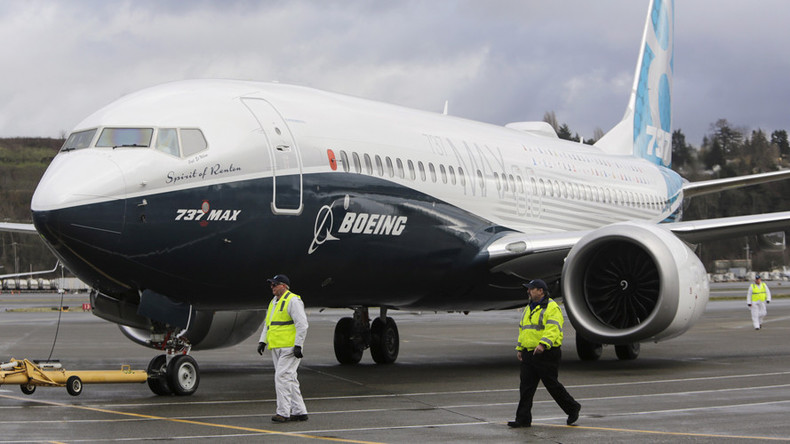 Iranian officials have warned they will seek the return of "prepayments with interest" in a multibillion-dollar deal to buy dozens of Boeing jets if it is scuttled by Donald Trump's incoming administration.
A $16.6 billion contract for 80 passenger planes was sealed by the Islamic Republic and the US aircraft maker Boeing a week ago. It is the first deal between the two countries in almost forty years.
"Both [Tehran and Boeing – Ed.] were willing to reach a conclusion sooner, and fortunately it took place before the new government [in the US takes office]," said Farhad Parvaresh chief executive of state-owned airline Iran Air, as cited by the Wall Street Journal. "Both sides are committed, and there are scenarios in the contracts for violation of commitments or case of force majeure to deal with those cases."
Boeing wanted to close the transaction before the year-end so it could be included in its order book. President-elect Trump has criticized the company about the cost of building the next version of the Air Force One presidential jet.
Boeing's European rival Airbus is also expected to ink a deal with Iran for dozens of planes within days. In January Airbus agreed to sell 118 aircraft to Iran's national carrier IranAir valued at about $25 billion at list price.
Boeing is building a brand new 747 Air Force One for future presidents, but costs are out of control, more than $4 billion. Cancel order!

— Donald J. Trump (@realDonaldTrump) December 6, 2016
The deals with plane makers will help Iran modernize and expand its aging commercial aircraft fleet after decades of international sanctions.
Usually, airlines make regular installment payments to Boeing and Airbus as they build the planes. Those pre-delivery payments are an important source of cash flow for both companies. The bulk of the money is paid on delivery.
Iranian Deputy Transport Minister Asghar Fakhrieh-Kashan said Tehran would make an initial payment of about $226 million for the first 15 Boeing planes. He didn't provide any details on the payment timing.
He added that if international sanctions are re-imposed revoking the contracts with Airbus and Boeing "we will take back all the prepayments, with interest."
This month the US Congress passed legislation that would extend economic sanctions against Iran. Washington says the law does not violate Iran's nuclear deal reached last year with the US and five other powers.
Iran's leadership, including its supreme leader, Ayatollah Ali Khamenei, and President Hassan Rouhani, do not agree, warning of retaliation.
You can share this story on social media: