Iran seals $17bn contract with Boeing in first deal in 40yrs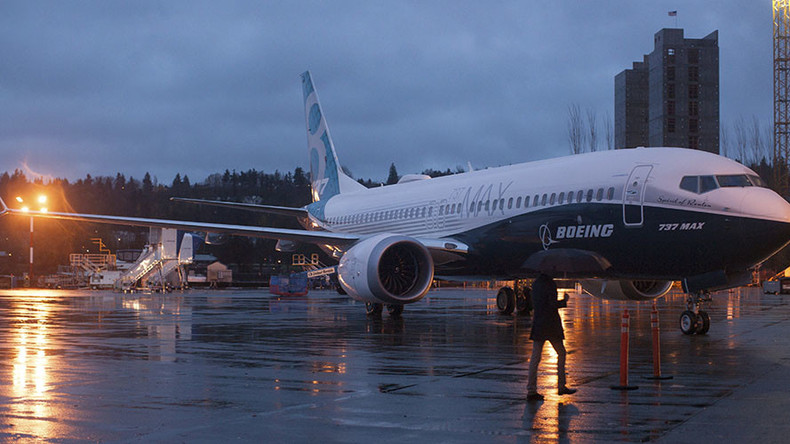 Tehran has agreed to buy 80 passenger planes from US aircraft maker Boeing and plans to close another for dozens of jets from Airbus. The $16.6 billion deal between Iran and the US is the biggest since the 1979 Islamic revolution.
The agreement includes 50 narrow-body 737 MAX aircraft, and 30 long-haul 777s (15 777-300ER planes plus 15 777-9 jets), according to Boeing. The planes will be delivered to Iran over ten years with the first in 2018.
The deal was confirmed on Sunday following a memorandum of understanding signed in June. It is expected to help Iran modernize and expand its aging commercial aircraft fleet after decades of international sanctions. Boeing's last airplane deliveries to Iran were 747 jumbos in 1977.
An unnamed Iranian official told Reuters the deal was subject in part to further agreements on financing, adding that the money from the deal would not pass through the US financial system.
The new contract will support almost 100,000 jobs in the US aerospace industry, Boeing said.
The pact keeps Boeing in the race with Europe's Airbus, which in January agreed to sell 118 aircraft to Iran in a deal valued at about $25 billion at list price.
According to a Reuters' source, Iran's national carrier IranAir is at the "very final stage" of completing a deal with Airbus. It is expected to involve a first batch of 50-60 jets, and will be finalized in the next couple of days, the official said.
Iran is a critical market for Boeing in its rivalry with Airbus, a defense analyst at Lexington Institute, Loren Thompson told Bloomberg.
"Boeing can't compete with Airbus if it can't sell to places like Iran and China," Thompson said. "Selling to Iran is a business imperative for Boeing."