Euro en route to parity with the mighty US dollar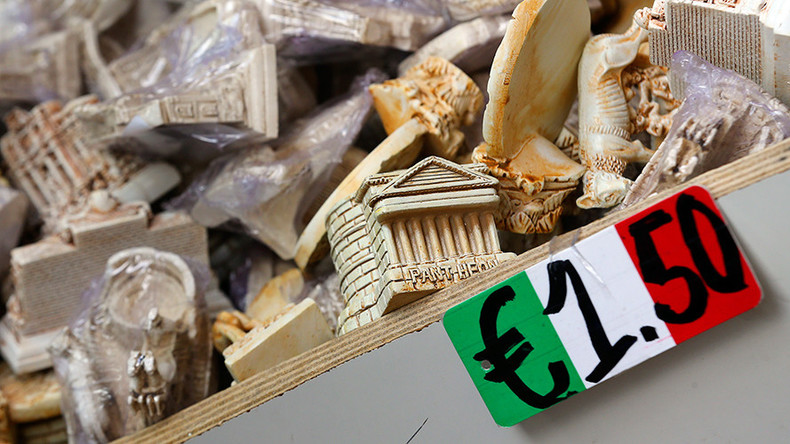 The dollar continued to gain on Friday reaching nearly a 14-year high against the euro following a signal from the US Federal Reserve of more interest rate hikes.
The euro was near $1.042 in late trading Thursday, after hitting its lowest level against the greenback since 2003, at $1.0364 earlier in the day.
The dollar has significantly strengthened since the US election at the beginning of November on Trump's promises of fiscal stimulus and greater economic growth. The single European currency in its turn has been falling in recent weeks.
The euro made surprising gains after Italy voted against constitutional reform proposed by Matteo Renzi in early December. However, it failed to hold on to gains, accelerating its weakness against the dollar following Wednesday's Fed decision.
"A lot of people figure the door has been opened here for parity on the euro. We've broken through so many supports lately that the next level of support is parity - 1.00," said Carl Forcheski, director of corporate FX sales at Societe Generale, as quoted by CNBC.
The dollar is likely to trend higher, but analysts say that its continued strength in the longer run may increase risks.
"Trump hasn't said anything clearly on what he is going to do. Once questions arise about if he can really implement policies to improve the economy, the dollar could be sold," Osao Iizuka, head of foreign-exchange trading at Sumitomo Mitsui Trust Bank, as quoted by Nasdaq.
READ MORE: Trump presidency may mean 30-yr bond rally about to end

Some experts say gains by the US currency may be limited as other currencies are boosted by government stimulus.
"As long as we get increased fiscal spending in Europe you'll see support in the euro as well," said Tim Hopper, chief economist at TIAA Global Asset Management, as quoted by CNBC.
The euro will reach $1.10 by the end of the next year, according to TIAA, while Societe Generale sees the currency at $1.09 by the end 2017 after hitting $1.00 in the first quarter. UBS forecasts the euro to reach $1.20 in the next 12 months.