Japan's Fukushima disaster costs double to almost $200bn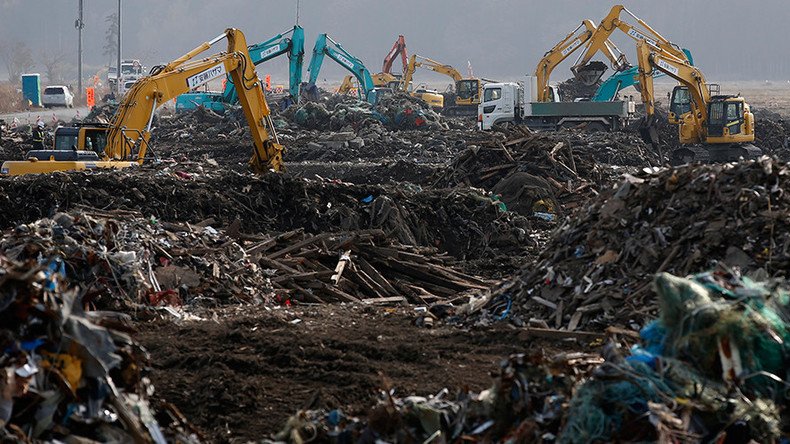 The costs related to the Fukushima nuclear accident have significantly grown to $188 billion (21.5 trillion yen), according to the Japanese government. The costs were initially projected at about 11 trillion yen.
The rising estimated cost means a heavier burden on Tokyo Electric Power (TEPCO) and other utilities, which are being urged to conduct drastic restructuring and reforms. It could also result in higher power bills for consumers.
In 2011, a nine magnitude earthquake struck Japan, triggering a deadly tsunami. Flooding then caused a cooling system failure at TEPCO's Fukushima plant and a meltdown in three reactors.
Officials say the decommissioning of the wrecked Fukushima reactors will take several decades. The cost is now estimated at $70 billion (8 trillion yen), quadruple an earlier projection of $17.5 billion (2 trillion yen).
TEPCO's portion of the bill has more than doubled to $138 billion (15.9 trillion yen) from $63 billion (7.2 trillion yen). The other leading utilities will need to pay $32 billion (3.7 trillion yen) while new electric companies will have to shoulder $2 billion (240 billion yen).
"For now, we don't expect the costs to increase further, but new developments and unforeseen factors mean there is a chance they could go higher," said Hiroshige Seko, Japan's Minister of Economy, Trade, and Industry.
"Decommissioning technological innovation and a speedier cleanup could help reduce costs and it is important that we put effort into that," he added.
TEPCO has already received a government bailout to deal with the rising costs of the Fukushima disaster which has become the world's worst nuclear calamity since Chernobyl in 1986.
On Thursday, Tokyo reportedly agreed to add an extra 5 trillion yen ($44 billion) to its original 9 trillion yen ($79 billion) loan for the struggling power company.
You can share this story on social media: