Tokyo increases Fukushima operator's interest-free loan limit to $123bn – reports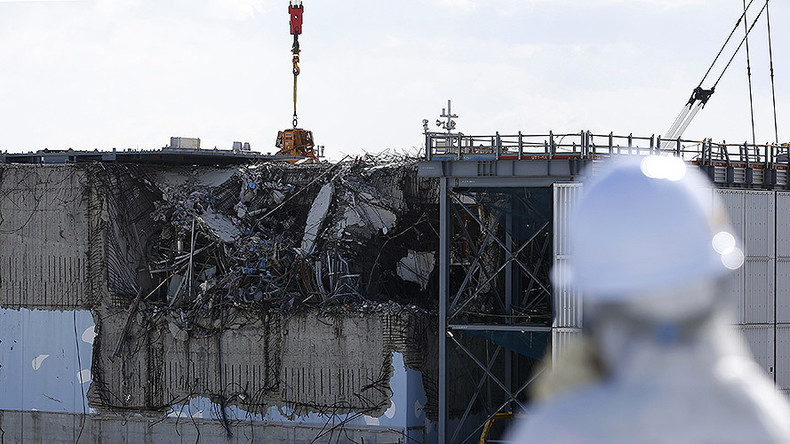 Tokyo has reportedly agreed to raise the ceiling of TEPCO's interest-free loans to 14 trillion yen ($123 billion) in an effort to help the struggling operator deal with the rising costs associated with the Fukushima nuclear power plant disaster.
The extra 5 trillion yen ($44 billion) loan on top of the original 9 trillion yen ($79 billion) is destined to cover the costs of compensation and decontaminating areas around the plant, a source familiar with the matter told Reuters.
The government plans to have TEPCO and other utilities pay back the loans, Japan's NHK World reported, as part of the cost will pass to consumers through higher electricity rates.
Last month the Ministry of Economy, Trade and Industry said that the combined costs of paying compensation for the Fukushima nuclear disaster and the decommissioning of the plant will almost double the initial estimate and will cost over 20 trillion yen ($176 billion).
The government now estimates that compensation payments will end up costing 8 trillion yen ($70 billion) while 4-5 trillion yen ($40 billion) will be spent by TEPCO on the decontamination of the site.
The decommissioning of reactors, which will span at least 30-40 years will also add to the swelling of the final bill.
Following the reports of the loan's increase, shares in Tokyo Electric Power jumped to a six-month high. The company's stock was up 7.4 per cent in Tokyo, FT reported.
On March 11, 2011, a magnitude-9 earthquake struck northeastern Japan at 2:46pm local time, unleashing a deadly tsunami. At the Fukushima Daiichi Nuclear Power Plant, the tsunami caused a cooling system failure resulting in a nuclear meltdown and the release of radioactive materials.
Five years after the disaster, TEPCO faces massive liabilities as it decommissions the facility, compensates tens of thousands of evacuees, and pays for the decontamination of the area.
The firm has cut its costs and raised its prices, but its long-term sustainability remains in doubt. To cope with the financial pressure, TEPCO was forced to seek government assistance in July.