McDonald's to move tax base to UK after spat with EU regulators
Fast food giant McDonald's says it plans to move its non-US tax base from Luxembourg to Britain due to the increased scrutiny the company faces from EU regulators over its tax arrangements.
Read more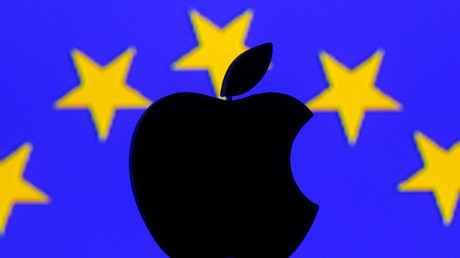 The company is creating a new international holding company based in London which will be responsible for most of the royalties received from licensing McDonald's intellectual property rights outside the US.
The choice of the UK comes as an apparent vote of confidence for Britain after it voted to quit the EU.
"The reasons for changing the location of the corporate structure to the UK were sound before Brexit and remain so beyond it," McDonald's told Bloomberg. "These strengths are unlikely to change as the UK negotiates leaving the European Union."
The burger chain cited the "significant number of staff based in London working on our international business, language, and connections to other markets" as one of the reasons for relocation.
Some multinationals have shifted corporate registrations or primary tax residences to Britain since the country relaxed rules on the taxation of companies' foreign subsidiaries in 2012.
The UK taxes 20 percent of the company profits, and the rate is expected to fall to 19 percent next year.
READ MORE: Indian state imposes 'fat tax' on burgers, pizza, other fast food
McDonald's reorganization comes during a year-long EU investigation into allegations the company has benefited unfairly from super-sized tax breaks in Luxembourg. EU regulators say the US company avoided more than €1 billion in taxes in Europe between 2009 and 2013.
Read more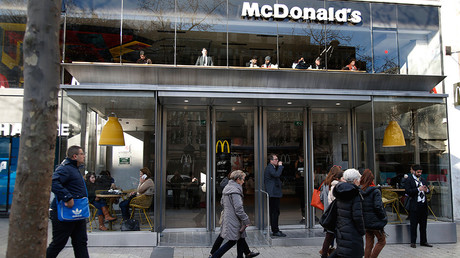 McDonald's insists it hasn't broken any rules and "pays a significant amount of corporate taxes."
"From 2011 to 2015 we paid more than $2.5 billion in corporate taxes in the EU, with an average tax rate approaching 27 percent," said the company which generates about two-thirds of its revenue outside the US.
The European Commission said last month that one McDonald's unit has not paid taxes in Luxembourg since 2009 despite large profits there.
In 2013, McDonald's offices in France were searched by tax authorities following reports the company funneled €2.2 billion out of the country to evade tax. McDonald's denied the accusation.