France wants €300mn from McDonald's in unpaid taxes – report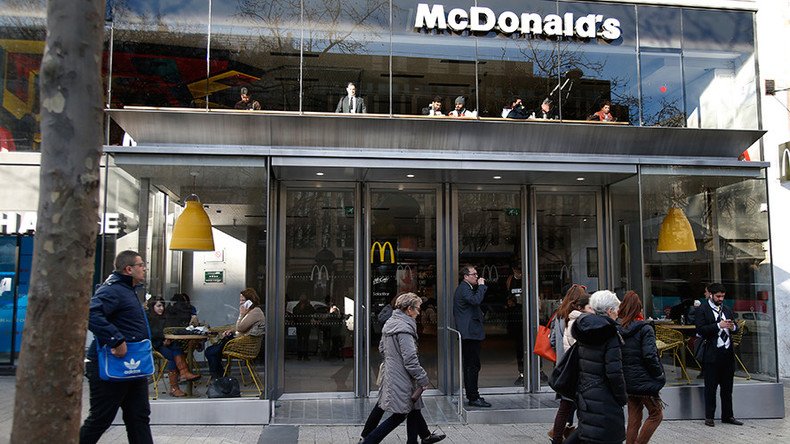 McDonald's in France faces a €300 million tax bill on profits that are said to have been siphoned through Switzerland and Luxembourg, reported business magazine L'Expansion on Tuesday.
According to the report, the US fast food giant used Luxembourg-based company McD Europe Franchising to direct profits to lower-tax jurisdictions by billing the French branch excessively for use of the company brand and other services.
McDonald's has declined to comment, telling the media it's "one of the biggest payers of company tax in France," that has paid €1.2 billion in tax and invested €1 billion in the country's economy since 2009. The company also boasted it created 10,000 jobs.
In October 2013, McDonald's offices in France were searched by tax authorities after L'Expansion reported the company allegedly funneled €2.2 billion out of the country to evade tax. McDonald's denied the accusations at the time.
There are over 1,300 McDonald's restaurants in France, second largest number in Europe after Germany. The company's annual sales in France were €4.4 billion, making it the most profitable country in Europe for the franchise.
You can share this story on social media: